Baycourt is back to business at level 1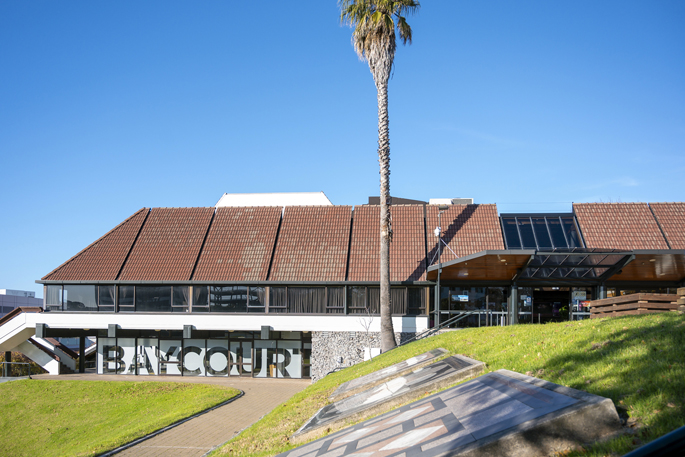 It is a bit of a case of déjà vu, but Baycourt Community & Arts Centre is utterly thrilled to be getting back to business.
With most of New Zealand dropping down to Covid alert level 1 on September 21, the Tauranga venue can once again deliver events for crowds of more than 100 people.
Baycourt's first event at AL1 is I Dance Studio's new show Our Little Mermaid, with the Tauranga dance school presenting three performances in the Baycourt Addison Theatre this weekend.
With the Addison able to seat more than 500 people at any given time, Baycourt manager James Wilson is overjoyed by the prospect of hundreds of locals returning to the Tauranga venue again.
"One of the greatest joys as manager is seeing Baycourt filled with hundreds of happy people who have come to experience the excitement, wonder and delight only a live event can offer, so long may that continue.
"We also recognise people may feel anxious about attending events at alert level one, and I want them to know whenever they visit Baycourt they will be treated like whānau, and Baycourt always takes care of its whānau."
Since the initial Covid outbreak and subsequent lockdown earlier this year, Baycourt staff say they have worked tirelessly behind the scenes implementing a range of safety measures to ensure everyone's safety.
These measures include installing new sanitising stations, instituting contactless payment and ticket entry to the venue, all on top of an increased frequency of cleaning, especially in high traffic areas.
Visitors to Baycourt will still be encouraged to maintain their contact tracing diaries, either by signing in using the Government's NZ COVID Tracer app and QR codes displayed throughout the venue, or whatever method they have been using.
Though face masks are not a mandatory requirement, visitor will always be more than welcome to wear one if it helps to put their minds at ease during their visit to Baycourt.
It is also essential that if people feel sick or unwell that they do not attend events or shows at Baycourt, says James.
"It is also important to note that if people have any concerns while visiting Baycourt to make sure they speak to one of the front of house staff who are always available to help during events."
On top of these measures, in June Baycourt adopted the voluntary COVID Code of compliance, developed in partnership by numerous event industry representative bodies specifically for the Aotearoa event sector.
James says the adoption of the code is Baycourt's commitment to the Tauranga community to stay up to date with Ministry of Health guidance, implement best practice to maintain a high standard of hygiene, and enable our visitors to maintain their own record for the purposes of contact tracing.
"On behalf of Baycourt, I want to express my thanks and gratitude to the Tauranga community for the amazing support it's shown us over the recent months. We can't wait to see you all again at Baycourt soon."
Anyone from the Auckland region travelling to Tauranga to attend an event or show at Baycourt Community and Arts Centre must comply with level two restrictions.
There is a requirement to social distance and not attend events with a capacity larger than 100 persons.
More on SunLive...