Ngatai Road closure planned for school holidays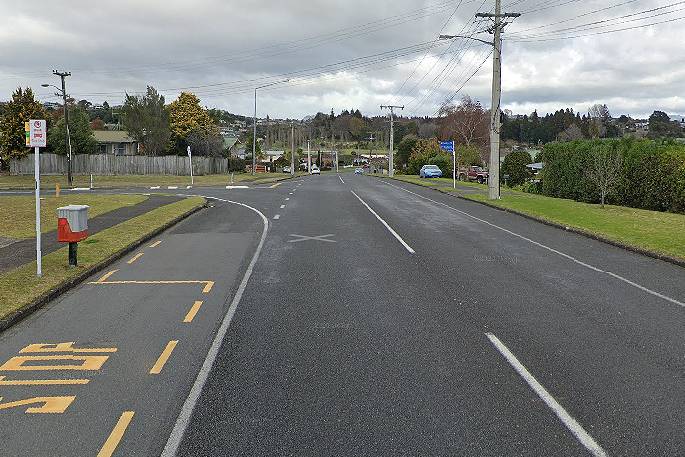 A section of Ngatai Road will be closed from Monday.
Tauranga City Council has plans to reseal Ngatai Road as part of the recently completed upgrade project.
"Resealing is weather-dependent, so it's usually a seasonal activity," says a council spokesperson.
"When COVID-19 lockdown delayed the project, the resealing portion work was moved out to November 2020."
An inspection ahead of the November reseal has found that council needs to do a full pavement repair for 80m of road, rather than just resealing it.
This section of road wasn't part of the recent upgrade.
"It will take two to three days to repair the 80m section of road, depending on the weather.
"We'll need to close the road. We're scheduling the work for the first week of the September school holidays."
Ngatai Road will be closed between Emily Place and Carlton Street Reserve from Monday, September 28, (weather-dependant).
Detours will be via Western Road and Sherwood Road. The cycleway will stay open.
"Contractors will work 7am-7pm so that the road can be reopened as soon as possible.
"See Baybus.co.nz for bus route and timetable changes."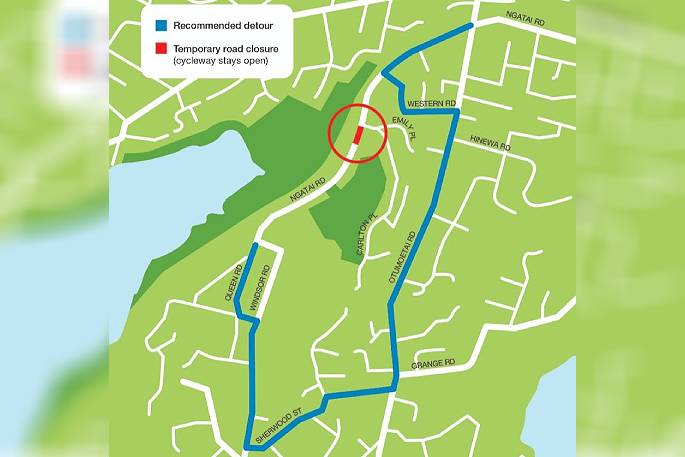 A map from Tauranga City Council showing a detour route while the closure is in place.
More on SunLive...