"Explosive" cyclogenesis to create Antarctic blast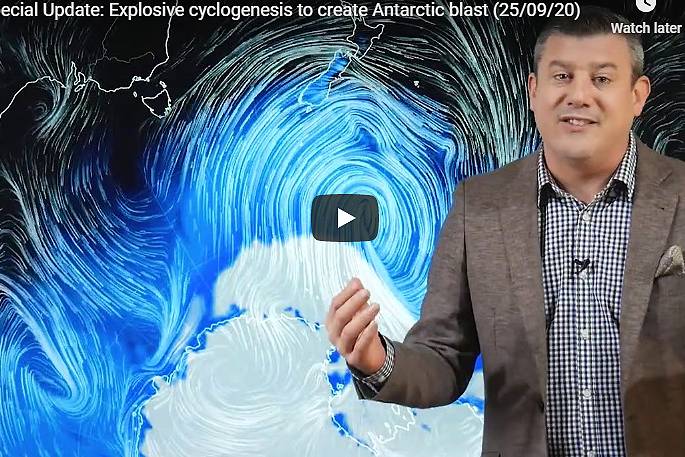 Temperatures are being predicted to plummet as a "weather bomb" hits New Zealand this weekend.
WeatherWatch.co.nz says a 'weather bomb' is likely to form this weekend, that's a rapidly deepening low that will see the central air pressure plummet from around 980hPa on Saturday to 930hPa on Monday.
"The low itself is not going over the top of NZ but it will grow so large over the Southern Ocean it will bring strong winds, snow and sub zero wind chills to parts of the lower South Island and gales may spread as far north as Auckland City," says a statement from the weather organisation.
"Meanwhile, other northern and eastern areas aren't so badly impacted. We have full details for the weekend and next week until Wednesday."
Watch head forecaster Philip Duncan talk about what will be happening with the weather this weekend in the video above.
More on SunLive...