Ardern announces drop in alert level settings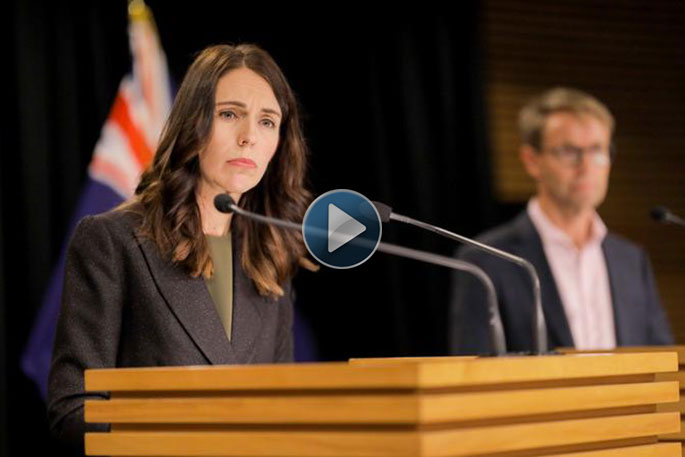 Auckland will move to alert level 2 on Thursday, and the rest of the country will drop to alert level 1 from midnight tonight.
Prime Minister Jacinda Ardern and Director-General of Health provided an update on changes to the COVID-19 alert levels this afternoon.
Dr Bloomfield also confirmed there are no new cases of COVID-19 today.
Gatherings of up to 100 people will be permitted in Auckland from Thursday.
Ardern says level two will be in place for 14 days, with cabinet reviewing the settings on October 5.
She says if they remain on track then they would consider moving Auckland to alert level 1 from October 7.
Dr Bloomfield says the case over the weekend of the returnee who tested positive after being released from managed isolation should be commended for his actions for remaining alert to his health and self-isolating.
"This is exactly the sort of vigilance that will help us keep ahead of the virus."
There are three people in hospital with Covid-19 – none of which are in ICU.
Ardern says people still need to stay home if they are sick.
She also encouraged those living outside of Auckland to continue wearing face coverings on public transport.
There were four new cases of COVID-19 to report in New Zealand yesterday; two community cases and two cases in managed isolation.
The two community cases are household contacts of the case reported on Saturday, which is not connected to the Auckland cluster.
The case reported On Saturday is a recent returnee who arrived in New Zealand from India on August 27 and completed managed isolation, returning two negative tests at the facility in Christchurch before returning home to Auckland on September 11.
They were tested after developing symptoms on September 16, and returned a positive result. He and his household contacts self-isolated when he developed symptoms.
They were all moved into the Auckland quarantine facility on September 18, when the first case returned a positive result.
All identified close contacts have been isolated and tested.
More on SunLive...