Tauranga's growth outstrips census data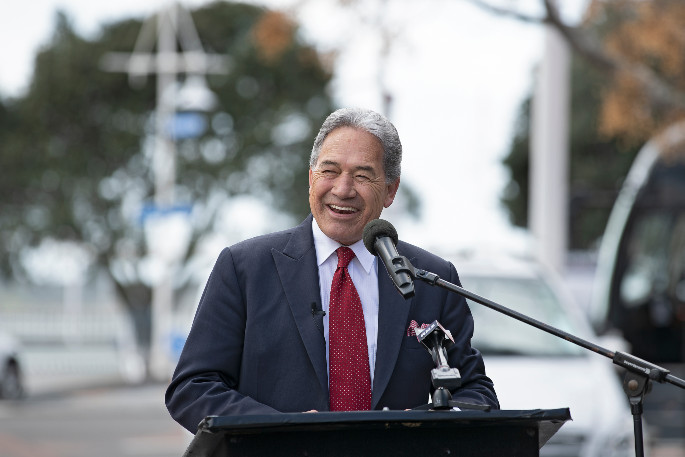 Winston Peters' campaign bus rolled into town and with that came election promises.
A crowd of around 60 people gathered at Red Square to hear the deputy Prime Minister speak - the small number because of COVID restrictions, he says.
"I quite enjoyed today's meeting. If it hadn't been for that darn artificial lockdown, then we'd have had the place packed. But even so I was very pleased with the turn out."
Peters says New Zealand First will support $25million funding to help build a marine biology facility in Tauranga.
He says Aquaculture has huge export wealth potential.
"Building a world class Marine Biology facility in Tauranga will support and attract talent locally to support New Zealand's long-term economic survival.
"We need to support facilities that create world leading science that benefits, not just this region but also New Zealand as a whole. This will allow us to learn, grow and develop skills that create opportunities to add value to exports.
"This is the fastest growing city in the country, but it needs far more investment to keep young people here, to add value here and aquaculture is one of our most exciting future industries."
Peters says the biggest issue facing Tauranga is how quickly it is growing and that level of growth requires a lot of funding.
"Tauranga's issues have been and will be for some time, the fact that their population growth outstretches their census records by a number of years, and as a consequence, it's always behind the eight ball in getting advance planning support from central government.
"Tauranga has got a fast-growing population, although that's exciting, it comes with a huge cost."
He says central government need to provide funding based on actual percentages of past population increases rather than census data.
Peters also waded into the debate over Tauranga City Council's decision to introduce a Maori ward in the next election.
"I cannot believe that they're going to go into Maori ward when they've had two Maori in the last 50 years for long periods.
"My message to them is we don't need tokenism. We don't need to be pigeonholed, we can compete with anyone."
Peters says if Maori voters want Maori on council then they need to vote them in and that there should have been a referendum to make the decision.
A small applause broke out in the crowd of mainly senior citizens when he announced his stance on the ward.
He says the election in October is like no other in history.
"The reason for that is that we are facing an economic crisis, not just here, but worldwide. All around the world, the economies are in decline or in recession because of an enemy unknown called COVID-19."
Peters remains confident he will be back in parliament after the election.
"I'm a leading political party, that's going to decide the outcome of this government at the next election."
When asked if he has a plan B his response was: "I've been 27 years making it back into Parliament".
More on SunLive...