Working does matter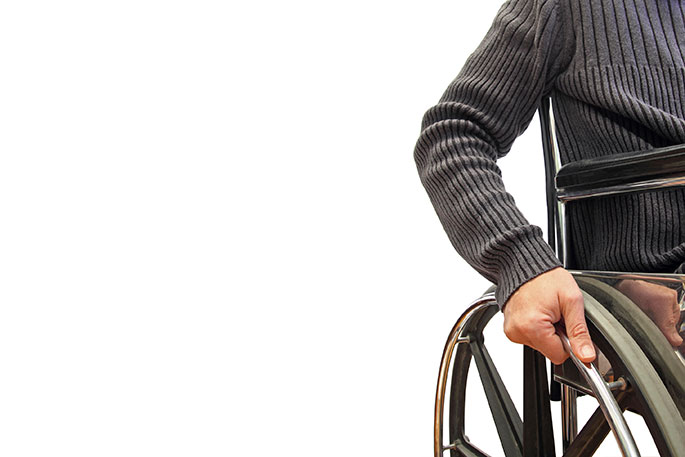 Those supporting Bay of Plenty people with disabilities is welcoming the government's new 'Working Matters: Disability Employment Action Plan'.
Developed by the Ministry of Social Development, the document is part of the government's wider employment strategy and seeks to ensure fair and equal access to sustainable job opportunities for disabled people and those with health conditions.
It includes people with temporary health conditions as well as longer term disabilities; those who have interacted with mental health or addiction services; and those who experience learning-related issues.
The Working Matters report recognises that 74 per cent of disabled people not in paid work, would like to work if a job was available, and that they are an untapped talent pool that could be instrumental in meeting New Zealand's increasing workforce demands.
Disabled people, whanau, service providers, employers and unions were among those involved in a consultation period prior to the document's July release.
One area specifically identified as a barrier to employment has been a lack of work experience for students and school leavers with disabilities.
According to the action plan many young, disabled jobseekers lack the work experience that others gain through an after-school or holiday job.
Transitions from school for these students are most successful when started by age 14; when their goals are at the centre of decision-making; and help is given to build their confidence and aspirations.
"We would support any plan that saw engagement with disabled people at an early age to support them with their goals" says Tony Marsden, CEO of disability services provider SILC.
"Disabled people have a valuable contribution to make in our communities which is often overlooked so to see Government develop this Working Matters Action Plan is a positive start.
"The plan does a good job of outlining a number of the challenges faced by disabled people in accessing employment. I think it provides a useful high-level framework but the devil will be in the detail," Tony says.
"The desire of disabled people to have meaningful employment is not new and the plan captures what the disabled community have been saying for many years but it is the detail around the 'how' which will be critical if the plan is to be successful."
The 'Working Matters' plan's priorities are to support people in determining their own employment path; to back them in those aspirations providing them and would-be employers with whatever support they need; and to work together with industry to create the employment opportunities.
Some people with disabilities or health conditions will only need minimal help, in the form of their employer receiving good advice in order to support them better.
Better uptake by individuals of existing disability employment services has also been identified as an opportunity to improve working outcomes.
One such agency, Workbridge, supports job seekers with disabilities or health conditions, as well as employers and workplaces. It has 22 branches around the country, including Tauranga and Rotorua.
CEO Jonathan Mosen says his organisation's goal is to ensure everyone has a fair go at employment, and its policies are focused on achieving this.
The benefit stand-down period, currently acts as a disincentive for some people to accept some employment opportunities, says Workbridge.
For instance, someone with a disability or health condition might need to go back on a benefit for a while, after being in employment, and the stand-down period is an added source of stress during what is already a difficult time for them.
Public education promoting the benefits of employing disabled people and dispelling common myths is also seen as a way forward, as is training disabled people for self-employment.
The Working Matters action plan says the public service sector will lead by example in actively recruiting and retaining workers with disabilities and health conditions.
More on SunLive...