Angie Warren-Clark sets fresh goals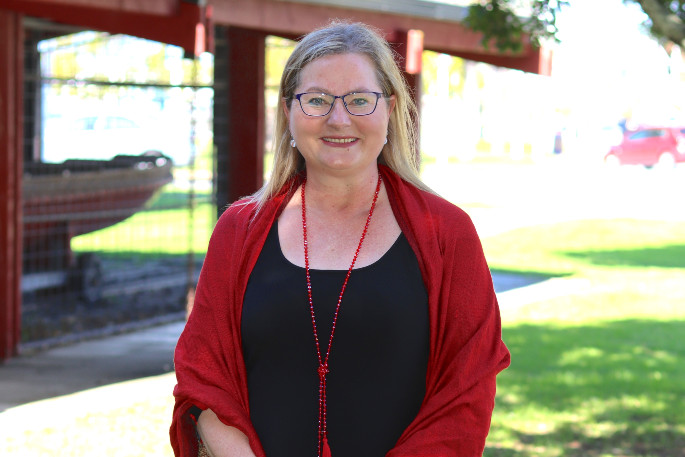 After three years as a Labour List MP, Angie Warren-Clark is pleased she has been able to see some goals achieved and is looking to pursue more.
"One of my goals was around food waste in this country.
"I saw how Good Neighbour had supported the Tauranga Women's Refuge and helped the environment and as I looked further into food waste, I realised there was a real gap between what we knew we were wasting and parts of the supply chain.
"I sat on the Environment Select Committee where we did the briefing on food waste. Food waste produces 8 per cent of the world's methane. When COVID hit, food rescue and supply became a crucial part of the infrastructure to support our families."
As well as national achievements, she also cites local wins by Labour.
"Progress is being made across a whole pile of things that we've achieved for our city. I don't have timelines for it, but one thing I do know is our government has allocated that money, ring-fenced it and we'll ensure it gets there.
"Operationally, the money is there, promised or guaranteed. They aren't immediate fixes because infrastructure takes time."
The allocation of funding Angie lists include: "$960 million into roads, $16 million into the Bayfair underpass, $30 million into the new mental health facility, $100 million into the justice precinct, $18 million into the Rangiuru interchange which will provide 4000 high paying jobs, $2.8 million into the rescue centre for surf lifesaving and $800,000 into the Papamoa Surf lifesaving, $45 million into the Cameron Rd redevelopment, $14 million into Omokoroa for roading and water infrastructure, 98 more police into the Western Bay covering Katikati to Te Puke.
"Also $70 million into the DHB to top up their deficit, $47 million to Otumoetai College, $16 million to a new Brookfield school.
"Ninety-eight schools have been funded towards upgrading and we've done the purchasing for the new Omokoroa primary and secondary schools. Also $4.5 million for the visitors' centre on the waterfront for cruise ships, which we need to look at in context of our ships at the moment.
"Our ministers are doing their very best across the country and we've got our fair share."
Her passion for social justice, poverty, equity and the community has driven her contributions on the health, social sector and community select committees. A goal she has for the next term is to see a residential drug and alcohol unit set up for Tauranga.
"We're not quite there yet. Good things take time. I'm continuing to push that with central government.
"To me it's really important that the fifth largest city in the country has a whole suite of options for addiction."
More on SunLive...