Fatal shooting prompts new stress treatment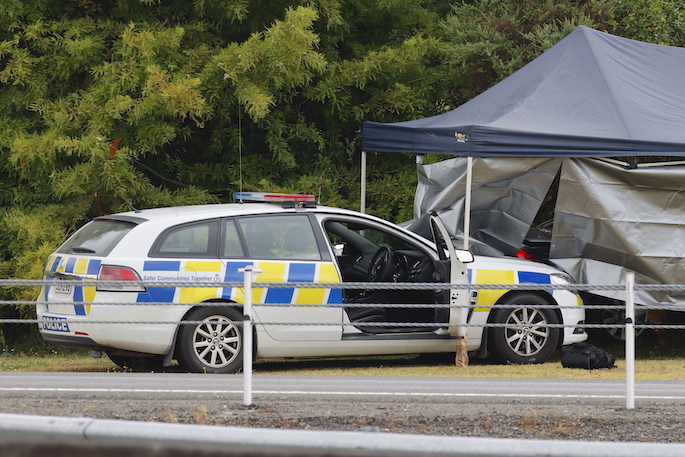 Police involved in a gunfight that left a man dead are among the first to trial a new programme of infra-red and compression treatment to destress officers.
Bay of Plenty police started using the treatment, known as FLOWpresso, to support staff following an incident in Tauranga in February where a man who fired at officers was shot dead after a pursuit.
After this, police trialled a non-invasive compression treatment aimed at improving the "wellness of staff", Bay of Plenty district commander Superintendent Andy McGregor says in a statement to Stuff.
The treatment involves compression, deep pressure and far-infrared heat and was developed to help improve sleep, reduce fatigue and manage stress.
Far-infrared heat is the same heat that comes from the sun, without the harmful ultraviolet rays, according to online sources. This type of heat stimulates blood flow and can spread deeply into the body.
In the trial, 11 staff made up of Armed Offenders Squad members, public safety team officers and other police workers, took part in a 12-week trial.
McGregor says feedback from staff involved suggested the treatment may offer significant benefits.
"Preliminary results show an average of 25 per cent improved sleep and a 47 per cent reduction in fatigue.
"Trial participants have also reported clearer thinking and a general sense of improved wellness."
But a clinical psychologist who studies psychological resilience, post-traumatic stress disorder and high-risk occupations says he has never heard of the treatment and is sceptical.
"I'd like to see some evidence scientifically," says Dr Ian de Terte.
With debriefing after incidents, de Terte says for some people that wasn't good for them, so he would not want this become something that people have to do if it actually isn't good for them.
"What we know works is cognitive behavioural therapy."
Searching an academic journal database brings up no research on FLOWpresso, and de Terte said until it was trialled with different people he would be resistant to the idea.
"It's like medication, you don't go taking medication that hasn't been trialled, so why would you do this if there's no evidence?"
The trial and its results would be evaluated by external researchers, with initial reporting expected later this year.
More on SunLive...