"Unhoppy kindy" comforted by community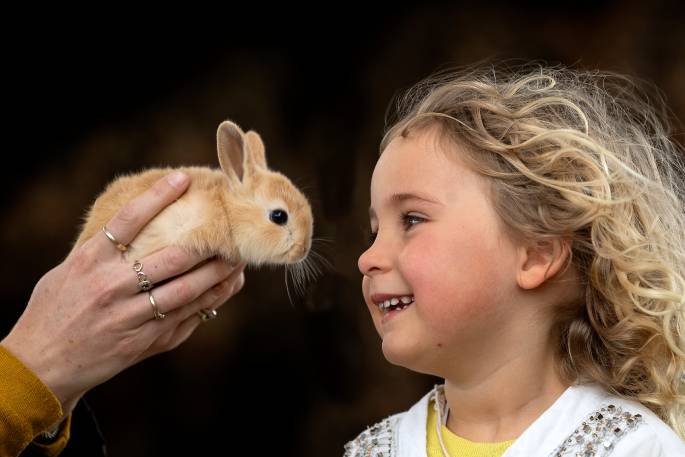 Staff at Otumoetai Kindergarten were shocked to discover that one of their newborn rabbits was missing and the outdoor environment been trashed due to unwanted visitors.
"Two young boys came into the kindergarten and destroyed our outdoor environment," says kindergarten head teacher Summer Ioelu.
"They jumped the main fence, then another fence, then took all the covers and bricks off the rabbits' enclosure. They got all the rabbits out, including our four baby bunnies which were only three weeks old."
Summer posted to the Otumoetai Community Facebook group asking for information and help.
"The boys were wearing black hoodies and were about six or seven years old. They let out our bunnies but luckily the adult bunnies were captured by a neighbour and put back."
Summer says the neighbour had told the boys to leave before realizing they had let the rabbits out.
The staff at Otumoetai Kindergarten in Karaka Rd value building relationships that support a child's sense of security and growth, providing an established outdoor play area with additional access to a park area next door. Part of a friendly community, neighbours are encouraged to visit. Kindergarten pets including chickens are well-loved by the children at the kindergarten which also features a rock climbing wall and tyre swing. The kindergarten values include a focus on whanaungatanga, respect and friendliness towards others.
"We found three of the baby bunnies but haven't been able to find the other one. Hopefully we find it before the cats do.
"We've had staff and neighbours door knocking."
The four baby bunnies were due to be rehomed once old enough and the children had been enjoying watching the babies grow over the first three weeks of their lives. Two of the young were going to go to one family, and the other two to another, but now one bunny will be going alone without its sibling.
"Pillans Point School brought us over morning tea which was really lovely," says Summer.
Summer says earlier in the year someone came in and killed 'Debra the Zebra' hen, which had black and white stripes.
"The mother rabbit is so traumatized now. She was found about three properties away from the kindergarten. Before she used to let everyone hold her, but now she won't let anyone touch her and she's been gnawing on the fence and trying to get out of the enclosure. We think she is wanting to get out and find the other baby.
"This is just so sad for a community kindergarten. Our children were devastated."
More on SunLive...