NZ's largest cycling event postponed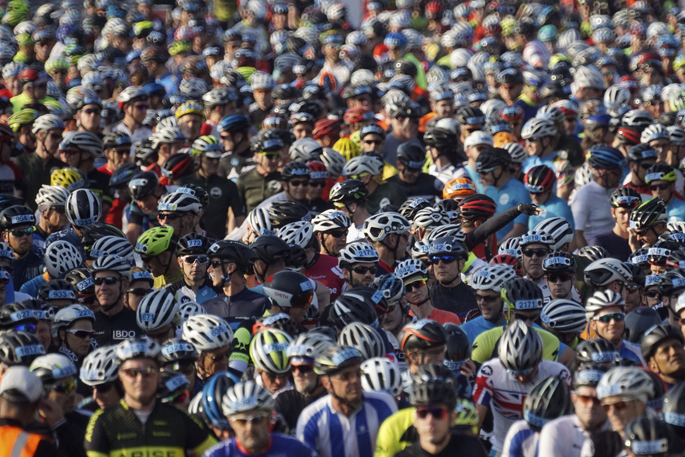 The BDO Lake Taupo Cycle Challenge has been postponed until November 2021 due to uncertainty around COVID-19 alert levels.
The event was set to take place on the weekend of Saturday 14 November 2020, but organisers says postponement is the "right decision" for the current environment.
"Our key priorities for running a successful event are the safety of our participants and personnel as well as being able to deliver a world class event experience for all those involved," says a written statement.
"With people travelling from all around New Zealand to the event, and with the sheer size of the BDO Lake Taupo Cycle Challenge, we can only achieve this with the entire country sitting in level 1, which cannot be guaranteed at this point in time."
Lake Taupo Cycle Challenge Trust chairperson Kay Brake says they had to aim for the best possible outcome for our participants, volunteers, staff, sponsors, suppliers and stakeholders.
"Making this decision now gives certainty and means we are in a position to offer the best solution to our entrants this year and to roll out a quality event experience next year."
Event director Debbie Chambers says the team are devastated about the decision, but they know it is the right one.
"We know it is the right decision to protect the integrity and reputation of the BDO Lake Taupo Cycle Challenge for years to come.
"We have seen an increase in the numbers of cyclists getting out on their bikes recently and have confidence that this event will come back bigger and better than ever in 2021. ".
Taupo Mayor David Trewavas says the challenge was an iconic event and one of the cornerstones of the district's annual events calendar.
"For the first time in the events 43 year history we won't be seeing thousands of cyclists riding around our beautiful lake.
"As a tourist destination however, we'd encourage all those who were already signed up to take part in this year's event to continue with their plans to visit us in November and we'll welcome you with open arms to enjoy the multitude of tourist activities that our beautiful Central North Island region has to offer."
The BDO Lake Taupo Cycle Challenge will now take place again on November 27 2021.
All current entrants for the 2020 event have been contacted by email with options regarding the event.
More on SunLive...