LIVE: Ardern on GDP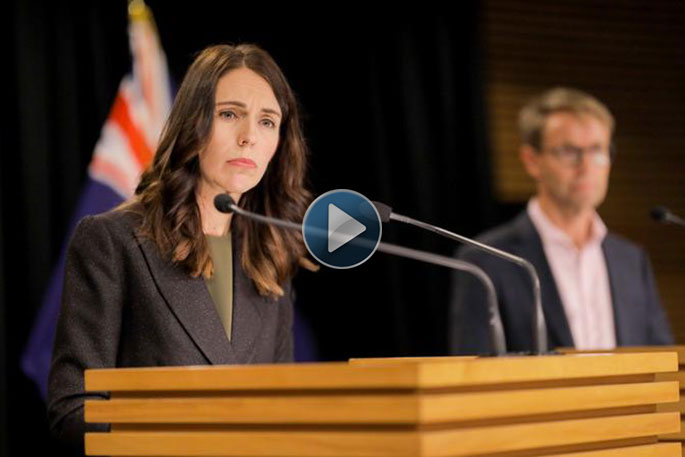 The economy has shrunk by a record amount and fell into its first recession in a decade as it was battered by the government's moves to eliminate COVID-19, but it will already be on the road to recovery.
Official numbers show gross domestic product (GDP) fell a seasonally adjusted 12.2 per cent for the three months to June.
It followed a revised 1.4 per cent fall in the first quarter and was the biggest fall since the current system of measuring data was introduced in 1987.
"Industries like retail, accommodation and restaurants, and transport saw significant declines in production because they were most directly affected by the international travel ban and strict nation-wide lockdown," says Stats NZ senior manager Paul Pascoe.
National reacts to GDP results:
The consensus of forecasts was for a fall of between 12-13 per cent, but the Reserve Bank forecast more than 14 pe rcent and Treasury 16 per cent.
Service industries fell by 10.9 per cent, with consumer spending falling more than 25 percent, but there were double digit falls for manufacturing, and construction.
The economy shrank by 12.4 per cent on the same quarter a year ago, while the annual average growth rate fell to 2 per cent.
More on SunLive...