Resource Wise Community Fund – 2020 winners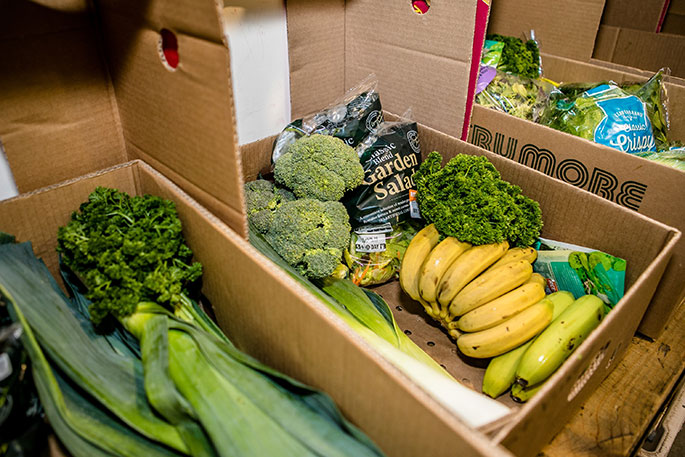 Tauranga City Council is announcing this year's successful applicants to the Resource Wise Community Fund.
Six applicants will each receive a share of the annual contestable fund of $50,000, aimed at projects that help reduce or divert the amount of waste that is sent to landfill.
This is the third year that this grant has been available for individuals and organisations in the Tauranga community.
The fund is paid for by the Ministry for the Environment's Waste Levy and is designed to encourage and support local waste minimisation initiatives.
To qualify, applicants pitch their ideas on delivering projects that help minimise waste to landfill and achieve outcomes as set out in the Waste Management and Minimisation Plan.
This year, six projects of a pool of 13 applicants were successful.
The successful projects address various waste topics and community groups - ranging from waste minimisation education and workshops with local hospitality owners and retirement villages, to building a business case for a remaker space.
Generus Living Group director Graham Wilkinson says Pacific Lakes Village is thrilled to be working with Tauranga City Council to support its Waste Management and Minimisation Plan.
"The first step is to develop the necessary infrastructure and support behavioural change.
"Sustainable awareness is rapidly increasing, but there is still a lot we must do, both as individuals and as businesses.
"Through this project, we want to empower our senior communities by providing meaningful support and tools."
This year's Resource Wise Community Fund projects
| | |
| --- | --- |
| Organisation | Project Title |
| Pacific Lakes Villages | Village Waste Minimisation Pilot |
| Waste Free with Kate | Tauranga Hospitality Food Waste reduction workshops |
| Good Neighbour | Food Rescue Expansion |
| University of Waikato | Food waste diversion and student waste minimisation workshops |
| Mainstream Green | Living with Less - workshops in schools and identifying community waste champions |
| Linkt Community Trust | Feasibility study and business model for resources and funding for a ReMaker Space. |
During the project last year, Good Neighbour diverted 462 tonnes of food waste from landfill by collecting food from supermarkets and distributing this to 60 local charities.
These charities pass the food on to people/families in need, which benefits between 8000 and 10,000 people every year.
Good Neighbour's work has a double edge effect, with a significant positive impact on the environment as well as providing essential support to the most vulnerable people in the community.
Waste Watchers Ltd were successful in obtaining funding for a project to research ways to reduce construction and demolition waste.
They worked with a number of construction companies to implement changes to increase the amount of materials that were separated on site, to enable recycling.
Some of the changes implemented during the project will be long lasting and carried over to multiple sites.
More on SunLive...