Window dressing a win in Greerton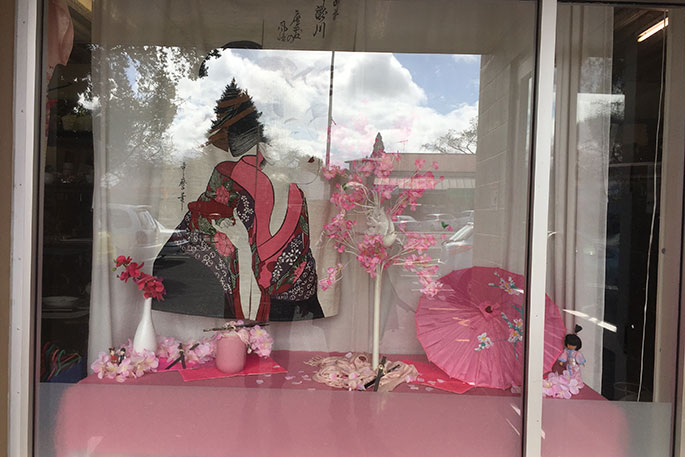 Embracing cherry blossoms with a Japanese-inspired window has landed Greerton Village's Centrepoint the win in the Cherry Blossom Window Dressing competition.
Sponsored by Sun Media, the competition annually brightens up windows ahead of the Cherry Blossom Festival.
Greerton Village Community Association manager Sally Benning says unfortunately, they have had to cancel the festival due to level 2 restrictions.
"We ploughed ahead with the window dressing as Sun Media kindly agreed to sponsor first prize with a $750 advertising package.
"The windows were judged by this year's Yarn Bomb winner, Julie Kitchen from Pacific Coast Village."
Sally says Julie and her co judge were impressed with many of the windows.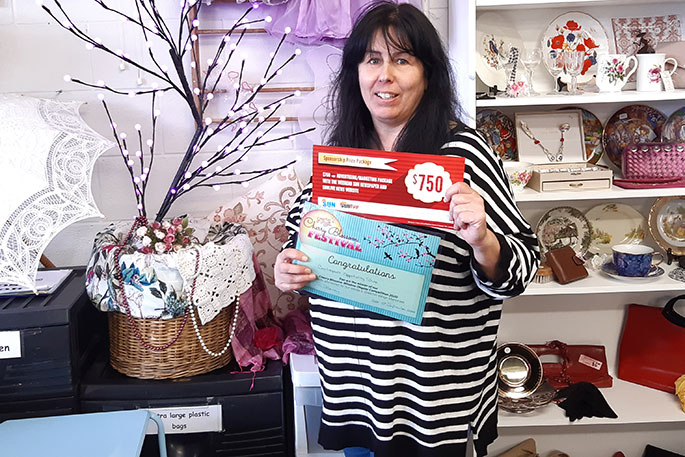 Kate from Centrepoint with her winning voucher from Sun Media.
With a guideline to make it easier, Julie felt that Centrepoint had really embraced the whole Cherry Blossom theme by featuring a Japanese themed window as just one of the three.
"The runner-up was ATAXZ Accountants – very impressed with what you can do with just a doorway – and Highly Commended went to Waipuna Hospice."
Both runner-up and highly commended received a prize from Greerton Village Community Association (Main Street).
Sally would like to thank all entrants for their hard work and community spirit and of course Sun Media as the major sponsor.
More on SunLive...