Tauranga man walks to Wellington with pink casket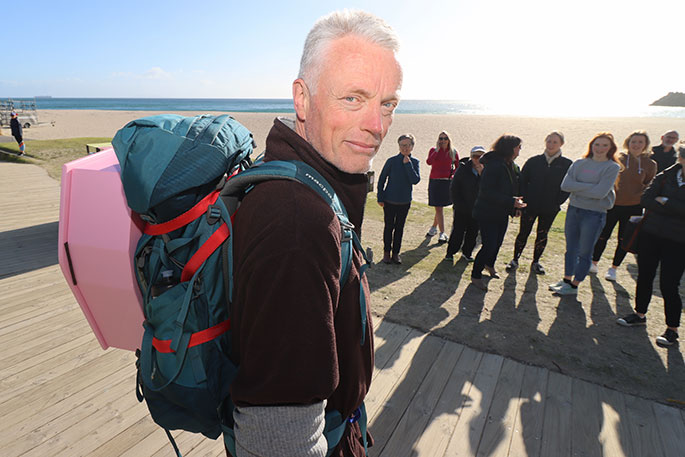 Tauranga man Peter van Zweeden is setting out on foot for Wellington today, with a little pink casket strapped to his back.
He wants to raise awareness of a health bill passed prior to lockdown in March.
Peter is calling for the Abortion Legislation Act to be altered to "reflect the fact that all New Zealanders, born or yet to be, should treated with respect and valued".
The Abortion Legislation Bill passed its third reading in Parliament in March, meaning the procedure was removed from the Crimes Act.
It passed 68 votes to 51 - a much narrower margin than at the second reading.
At the time, Justice Minister Andrew Little says for more than 40 years, abortion had been the only medical procedure considered a crime in New Zealand. Read more here.
Peter, who owns a local health-care clinic, left from the Mount Surf Club at 8am flanked by several supporters also walking the first leg.
While the idea of walking 525km carrying a tiny coffin is admittedly strange, the 58-year-old is just a regular guy: he employs four people, coaches his youngest son's football team, and, along with his wife, provides respite foster-care at their Welcome Bay home.
A chiropractor with a science degree in genetics and embryology, he says most people were understandably focused on preparing for lockdown when the bill came before Parliament - and believes it passed largely unnoticed.
"People are shocked when they realise there's no legal requirement to make sure a foetus does not feel pain during a termination – and that if a baby is inadvertently born alive after an attempted abortion procedure, it can be left to die.
"MPs voted down amendments to the bill which would have fixed both those issues."
Peter emphasises he is not advocating that women should be criminalised for abortion.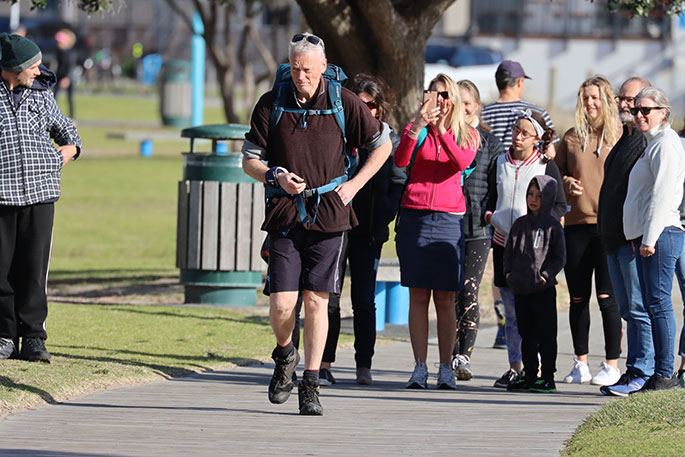 "Women who choose to terminate a pregnancy generally do so after a lot of thought and with much angst.
"Often they see it as their only valid choice. As a society, we need to offer them much more support, both before and after abortion, along with information on all their options.
"I am calling for the law to be altered to reflect the fact that all New Zealanders, born or yet to be, should treated with respect and valued – and for politicians seeking election to listen to what people think about the legislation as it stands currently. We can do so much better."
More on SunLive...