Greerton Village Cherry Blossom Festival cancelled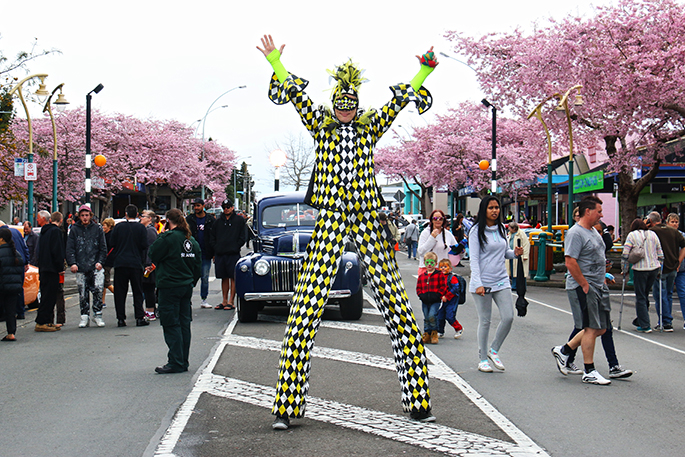 The 2020 Greerton Village Cherry Blossom Festival, which was to be held on this weekend, has been cancelled.
The Government announcement of the Alert Level 2 extension until Monday, September 21, means that events with expected crowds greater than 100 people cannot go ahead due to Level 1 restrictions.
"It is with great sadness that we are announcing the cancellation of the 2020 Greerton Village Cherry Blossom Festival," says Greerton Village Mainstreet manager Sally Benning.
"The last thing we wanted to do is cancel. We were hopeful that we would be dropping to Alert Level 1 by Saturday, but unfortunately this is not the case.
"This is the first time that Greerton Village has had to cancel the Cherry Blossom Festival."
Sally says it's not possible to postpone the event to the following weekend due to other factors.
The Street Machines and Customs car club had also been looking forward to the festival, with traffic management, street performers, dancing, live music, stalls and other activities planned.
The Greerton Village School have also cancelled their school gala.
The Greerton Village cherry trees are just starting to show their pink blossoms and look like they will be well in bloom later in the week.
"There will also be 18 shops in Greerton Village with cherry blossom themed windows and our blossoms are already starting to show so do come on out to Greerton Village and enjoy them and take time to enjoy all that Greerton Village has to offer," says Sally.
"Let's all hope that the world will be a different place this time next year and that we will celebrate a boomer event."
More on SunLive...