Tauranga children learn local Maori history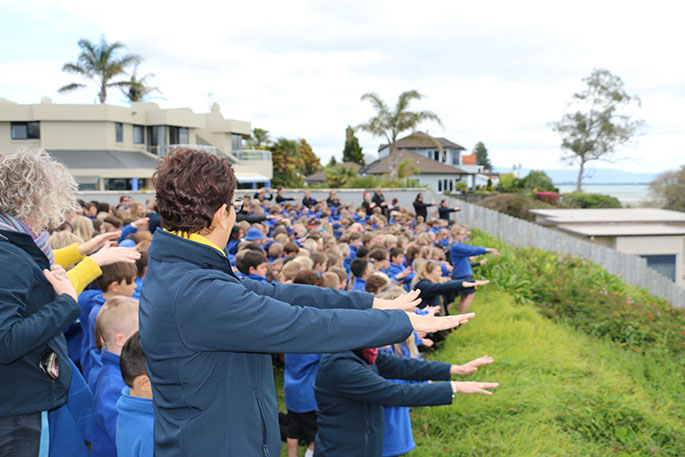 Matua Primary School is marking te wiki o te reo Maori with a history lesson at Otumoetai Pa Historic Reserve.
The sound of Tui rang out on Monday as children, parents and staff from Matua Primary School were welcomed onto the Otumoetai Pa Historic Reserve by Ngai Tamarawaho.
Every year the school makes the short journey to the Otumoetai Pa site to listen to local kaumatua recount the colourful stories and rich history of the area.
Principal of Matua Primary School, Marcus Norrish says they went down to the Otumoetai Pa today to celebrate Maori language week and learn a little bit about the local landmark, the Otumoetai Pa.
"It's part of the process of learning about tikanga Maori and the importance of local landmarks here on the Matua peninsula, such as the Otumoetai Pa."
The children sat and listened to Ngai Tamarawaho kaumatua, Des Tata, share a brief history of the Otumoetai Pa, its fertile lands, the plentiful moana (harbour), and the wars that were fought over it. He spoke of the many fruit trees that once dotted the area, which were planted by the early missionaries.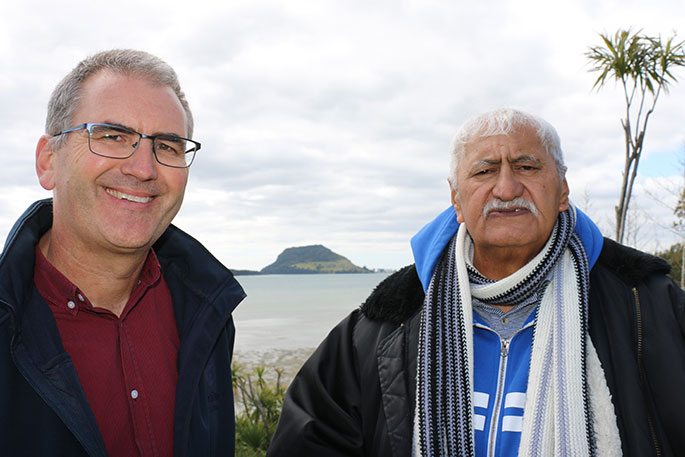 Principal Marcus Norrish with Ngai Tamarawaho kaumatua Des Tata.
"I'm always happy to be here. It's our responsibility as the tangata whenua of this rohe (district) to help our kura (school) realise what they are sitting on in this area here in Matua," says Des.
"That is the main point for the school; to know where they are, who we are and also the pohiri (Maori welcome) process."
When asked by teacher Jeremy Hantler whether Otumoetai Pa Historical Reserve is important, a group of students agreed with a resounding yes.
"There were lots of wars around here and many people fought for their land in this area," says one student.
Another student felt the place was special because they got to learn about the history of the land.
The children ended their special outing at the Pa by singing waiata out over Tauranga Moana harbour towards Mauao.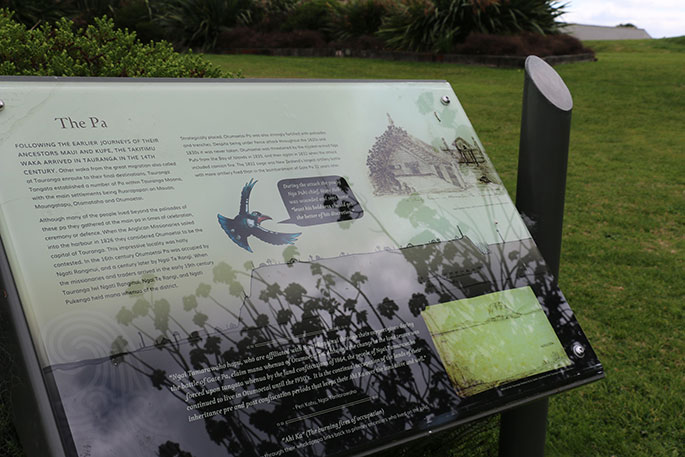 An information plaque at the Otumoetai Pa Historic Reserve.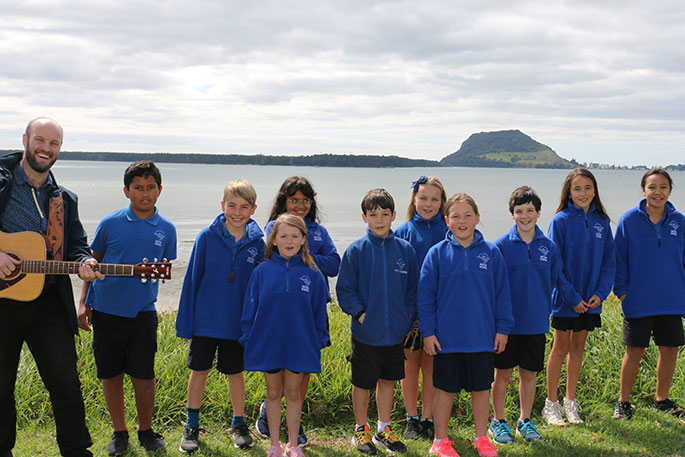 Teacher Jeremy Hantler with some of the children from Matua Primary School.
More on SunLive...