Jetstar resuming flights from Thursday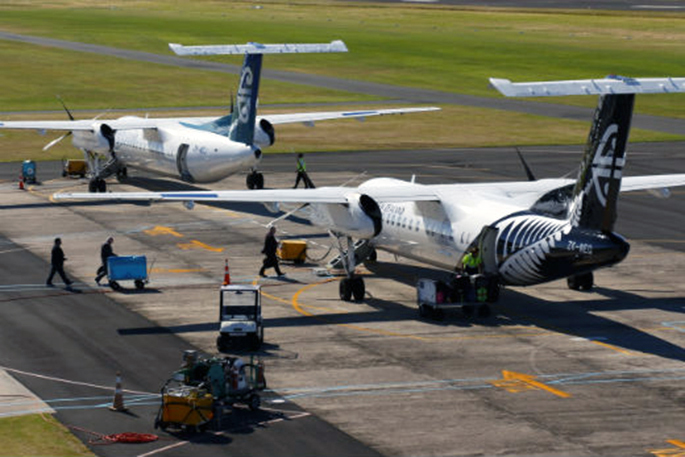 Jetstar will resume flights from Thursday, while Air New Zealand is making more than 180,000 of its cheapest fares available, in response to changes to physical distancing requirements.
Prime Minister Jacinda Ardern announced this afternoon that while the alert levels remain unchanged, physical distancing requirements on planes and public transport will be eased.
"From today, public transport operators, including airlines, buses and trains, do not need to maintain any seating restrictions or passenger capacity limits at level 2," she says.
"Mask use will continue to be compulsory and has been key in the recommendation by the director-general that this change is safe to occur."
The Ministry of Health says people should still keep some distance if possible, and maintain good hygiene practices such as regular hand washing.
Air New Zealand responded to the announcement by releasing 180,000 of its "cheapest fares" across all 20 ports. These include 160,000 fares under $50, 9000 of which are available during the upcoming school holidays.
Air New Zealand chief executive Greg Foran says the cheaper airfares were a way of thanking New Zealanders for their support.
"We had been planning for physical distancing up until late this week, so this news allows us to immediately make those seats available for those who want to travel in the coming days."
The airline has also removed change fees for domestic flights booked for travel up until March 31, 2021. This means customers can change their flights to a new date or time or put their fare in credit to use another time.
Jetstar has also announced it will domestic resume flights from Thursday, following a four-week suspension.
It will resume up to 75 flights on six domestic routes, about 60 percent of its pre-Covid schedule.
The return flights are between Auckland and Christchurch, Dunedin, Wellington and Queenstown, Christchurch to Wellington and Wellington to Queenstown.
Jetstar Group chief executive Gareth Evans thanked customers for their patience and support over the past few weeks.
"We're really pleased to get our planes and our people back in the sky, right in time for school holidays so we can help reconnect family and friends across the country," Gareth says.
"New Zealanders love to explore their own back yard - the bounce back in demand following our previous suspension was really strong. We know Kiwis are as excited as we are about getting back in the air to visit loved ones or discover a new part of this incredible country."
Metlink says the move would mean capacity would return to normal on Wellington's public transport network.
Numbers in the city have been at about 70 percent of pre-Covid levels under alert level 2.
More on SunLive...