Tauranga Hockey hits 100 mark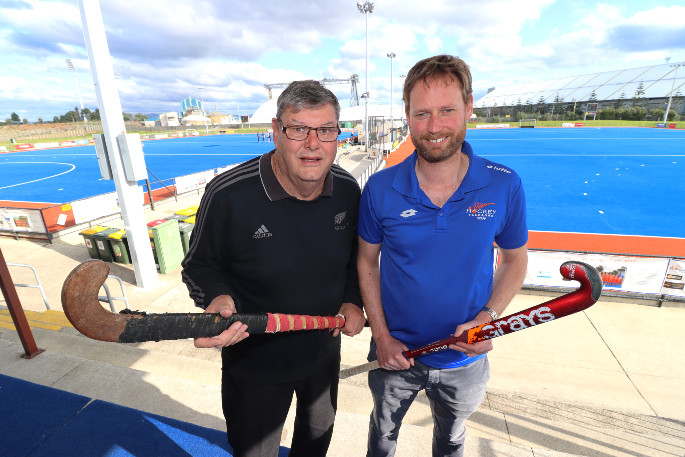 Hockey has changed immensely in 100 years - original sticks resembled candy canes, balls were made of leather filled with wool or cork and games were played on grass fields.
Nowadays the sticks are more refined, balls are plastic and most games are played on sand or water turfs.
While no one at the Tauranga Hockey Association was around when the club first began, there are photos of a 1920s team proudly displayed in the trophy cabinet.
Back then goalies wore only cricket pads for protection, compared to the full body protection and helmet worn today; this is something that stayed until the 1970s.
Tauranga Hockey centenary chairman Rob Neal recalls his time in the goal as a right full-back.
"If the ball came in, you just had to trap it. The goalie never, never fell over, they wouldn't lie down like they do today. They just stand up and take them on the pads."
Rob started playing for Otumoetai in 1975 and played the game for nearly 20 years until injury forced him to give it up.
He and a team of six others were instrumental in getting the hockey association its first sand turf in 1992. This has since been replaced by a water turf and the club has added two more, giving them the ability to host national and international tournaments.
After a hiatus from the club, Rob is back to organise the centenary celebrations, and for a club that boasts four current female Black Sticks, there's a lot to celebrate.
They have also had hockey stars like Gemma McCaw and Black Sticks goal keeper Stephen Graham come through the association, with Graham now coaching the Tauranga Boys' College First 11.
Tauranga Hockey general manager Clinton Butler says hockey's catch phrase is 'sport for life' and it's very true for their association with some members playing well into their 70s.
"I think the big thing is connection. There's a lot of people, particularly in hockey who start at five and can still be playing at 75.
"There's people within our community, especially in our club space at the moment, who have been involved for years and years, and years."
Centenary celebrations start on October 16 with a meet and greet. The weekend is then made up of games for various age groups, and Sunday sees inter-regional rivalry between Waikato and Tauranga played out.
They have also managed to fit in an official opening of the third turf and a centenary dinner on Saturday.
"You're not only celebrating a hundred years of Tauranga hockey, but you're also rekindling those old friendships and reliving those golden days or glory days, when you hit the winning goal or you pulled off the amazing save," says Clinton.
Registrations for the centenary weekend close on September 18 and people can register at: www.taurangahockey.co.nz
More on SunLive...