Tourism providers share insights with students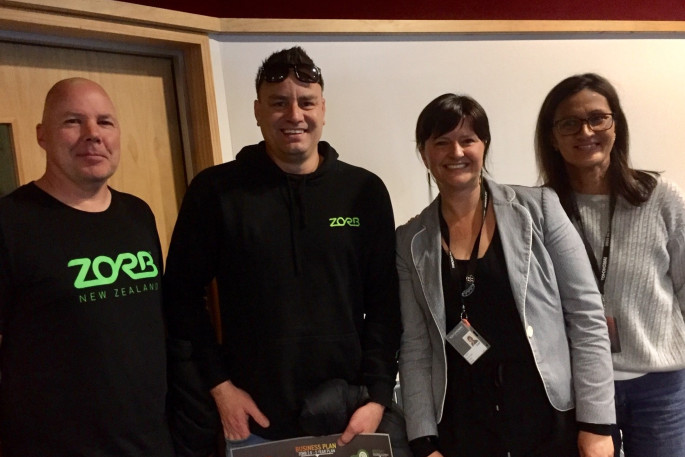 Strengthening industry connections and enabling students to learn from the best has been a key driver of the Toi Ohomai tourism industry connect sessions.
Rotorua's tourism industry is adapting to its new normal recovering from the impacts of Covid-19 and Toi Ohomai students have heard from tourism providers first-hand about the challenges facing the industry.
Toi Ohomai academic staff member Bronwyn Alton says the events allow students to hear from tourism operators from around the Bay of Plenty and it gives them the opportunity to ask questions and gain first hand insights into current trends.
"We invite guests to speak to students on topics that are linked to assessments, current issues in tourism and hospitality, this allows the students the opportunity to explore topics that are relevant to them and their study."
In recent weeks students have heard from Zorb inventor and general manager Andrew Akers and Kelly Hemana, Rotorua Pullman Hotel general manager Israel Suarez Guido, Happy Ewe Cycle Tours owner Roger Martin, Peppers on the Point general manager Ann Gregor-Greene and Skyline Rotorua sales and marketing manager Andrew Aitken.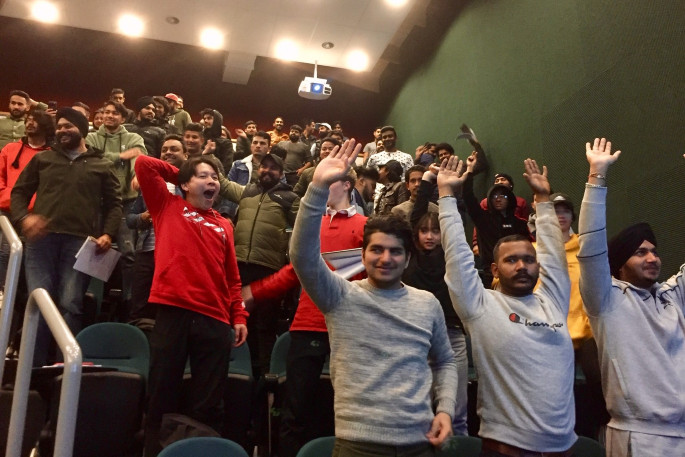 Students at Industry Connect Session - this was during Alert Level 1
Bronwyn says key themes that came up included the need to continually adapt and seek innovation.
"Our speakers talked about how we need to love what we do and as an industry we can continue to be successful by working together to create solutions," she says.
"They also spoke about how building partnerships is critical in ensuring our industry is resilient and innovative."
A key message given to students was that learning never stops.
"Industry speakers also provide valuable information that will enhance the students' employability when it comes to applying for jobs. Factors like what they look for in staff – highlighting the importance of other skills and attributes such as teamwork, time management, communication."
Bronwyn says the sessions are well attended and well received by both students and industry professionals.
"Students have directly used content from the guest speakers in the assessments, having a number of speakers at the one time allows industry to network and share ideas, it has helped to forge closer ties with the community, allows students the opportunity to demonstrate their leadership skills in hosting the event and guests."
She says the dedication and enthusiasm of the speakers was inspiring, especially because the industry faces such uncertainty.
"The industry will recover, and when it does, NZ is going to be a hot spot for international visitors."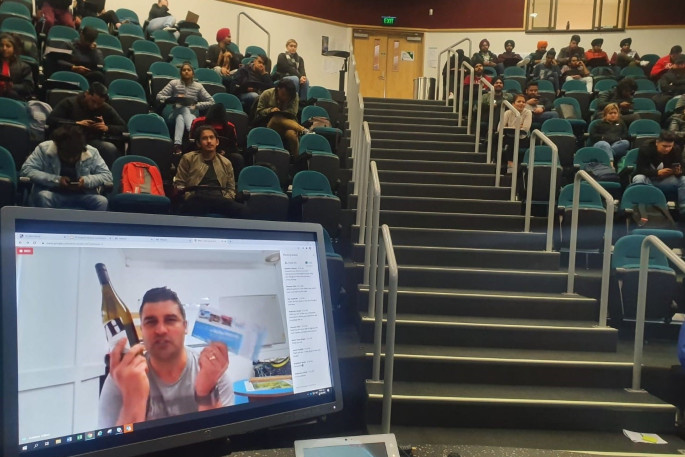 Andrew Aitken from Skyline talks to students via Skype due to Alert Level 2.
Toi Ohomai Institute of Technology is one of the largest tertiary education providers in the Bay of Plenty and South Waikato regions, with more than 12,000 students studying across more than 25 delivery sites in Rotorua, Taupō, Tauranga, Tokoroa and Whakatāne.
The Institute was designed to meet education and employment needs of people in the Bay of Plenty and South Waikato regions, while fostering innovation. Toi Ohomai is a sustainable organisation that supports students beyond their qualifications by building strong relationships with industry and community decision makers.
Toi Ohomai offers something for learners of all ages, with more than 150 study options covering specialities in business, creative arts, engineering, forestry, health and nursing, hospitality, marine science, road transport, tourism, trades and more.
More on SunLive...