Rotorua sculpture flown into place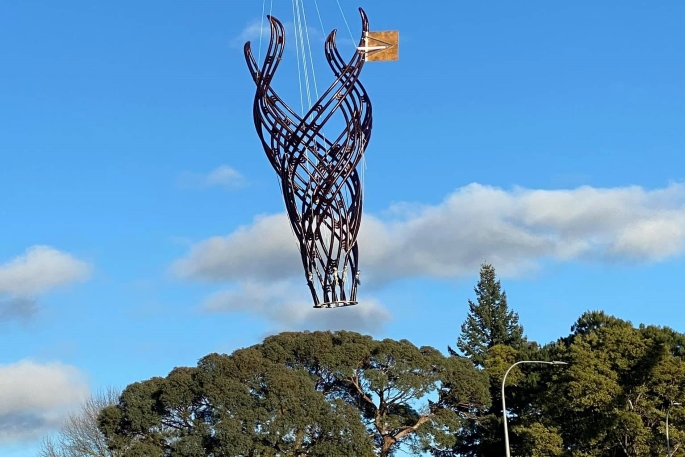 Te Ahi Tupua - The Eternal Fire - has been flown into place in Rotorua this morning.
The $743,000 12m high 3D printed sculpture was flown in two parts by Blackhawk helicopter from its building site at Kilwell Fibretube on Te Ngae Rd to its final resting place at the Hemo Rd roundabout, with the operation starting about 6.30am.
A small crowd of about 50 onlookers dotted around the site watched as the sculpture was choppered in and moved into place by crane.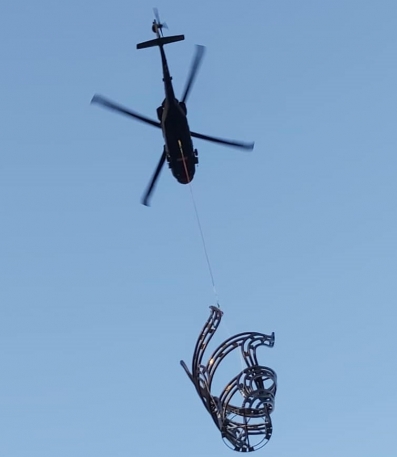 Contractors will spend the next week or so bolting it into position in the middle of the roundabout.
Due to some technical difficulties during its construction, the sculpture's installation is more than three years behind schedule and more than $200,000 over budget.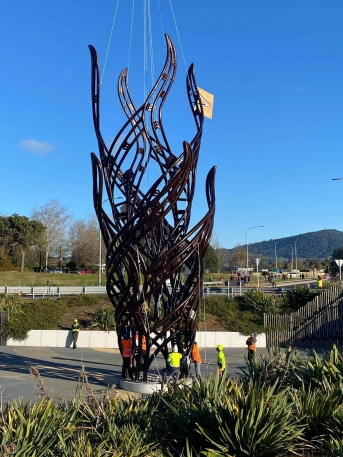 Roads surrounding the roundabout were closed for a short time and traffic management was put in place while the sculpture, estimated to weigh about 3450kg, was manoeuvered into position.
The sculpture was funded by the Rotorua Lakes Council, Te Puia and the New Zealand Transport Agency.
More on SunLive...