Surf life saving award nominations announced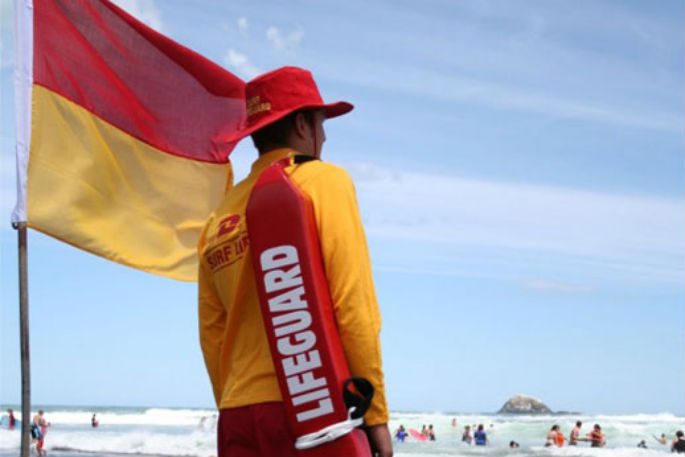 A Mount Maunganui surf lifeguard, instructor, surf official and coach are among the finalists for the country's surf life saving awards. The Mount Maunganui and Waihi Beach surf life saving clubs are also nominated for the rescue of the year award.
This year's Surf Life Saving New Zealand – SLSNZ - National Awards of Excellence have many dedicated and stellar volunteer surf lifeguards, officials, instructors, coaches and athletes nominated.
SLSNZ Chief Executive Paul Dalton says the charity's volunteer Surf Lifeguards saved 577 lives and assisted 1,543 people to safety in the 2019/20 season, despite the fact that the season was cut short by Covid-19 lockdown.
"The National Awards of Excellence are an opportunity for us to acknowledge the incredible dedication and skill that our volunteers put into making sure Kiwis make it home safe after a day at the beach," says Paul.
"This is a chance for us to say 'thank you' and to honour some of the outstanding New Zealanders, from all walks of life, who patrol our beaches and coastlines."
Lifeguards from across Aotearoa New Zealand have been nominated for this year's awards. To view the digital flip book with the full list of nominees, click HERE.
The SLSNZ Awards of Excellence are held every year in each SLSNZ region to recognise and celebrate the many club members putting in considerable time, effort and skills at a grass-roots level to make sure Kiwis who head to the beach get home safe.
The regional awards then culminate in the National Awards of Excellence, which will be held online this year due to Covid-19 restrictions.
The 2020 SLSNZ National Awards of Excellence winners will be announced on the SLSNZ Facebook page https://www.facebook.com/surflifesaving throughout the weekend of September 19 and 20.
National Awards of Excellence 2020 Nominees
SURF LIFESAVING AWARDS
NZ Lottery Grants Board Lifeguard of the Year Award
Aaron Wansbrough, Fitzroy SLSC
Callum Mckenzie, Foxton Beach SLSC
Jackson Aluisi, St Clair SLSC
Julia Conway, Mt Maunganui LS
Kail MacKenzie, Waimarama SLSC
Luke Smith, Taylors Mistake SLSC
Max Jones, Whangamata SLSC
Rhys Lloyd, Piha SLSC
Sonia Keepa, Wainui SLSC
SPECIAL AWARDS
bp Rescue of the Year Award
• Kariaotahi SLS

• Mt Maunganui LS

• Otago Search and Rescue Team

• Spencer Park SLSC & Waimairi SLSC

• Taranaki Seasonally Employed Surf Lifeguards

• Waihi Beach LS
SURF SPORTS AWARDS
Surf Official of the Year
Alistair Thorpe, Waikanae SLSC
Anna Harding, Foxton Beach SLSC
Doug Henderson, Kaka Point SLSC
Greg Rieger, Mt Maunganui LS
Lance Cleeve, Waimairi SLSC
Malcom Heke, Fitzroy SLSC
Mike Brown, Mairangi Bay SLSC
Trina Wills, Westshore SLSC
Coach of the Year
Bertie Bassett-Foss, Waimarama SLSC
David Smith, Taylors Mistake SLSC
Dion Williams, Wainui SLSC
Joel Meuli, East End SLSC
John (Spindles) Bryant, Mt Maunganui LS
Mark Hastie, Warrington SLSC
Shane Edwards, Sunset Beach LS
Walter Maxwell, Ōtaki SLSC
GENERAL AWARDS
Innovation of the Year
Kariaotahi SLSC
Lyall Bay SLSC
Otago SAR Team
Sophie Davies, East End SLSC
Southern Challenge
Tony Pattison, Waimarama SLSC
LIFESAVING AWARDS
Instructor of the Year
Alex Beggs, Pauanui SLSC
Alexandra Campbell, Mairangi Bay SLSC
Antony North, East End SLSC
Georgina Tagg, Worser Bay LSC
Jamie Troughton, Mt Maunganui LS
Jason Broome, Waimarama SLSC
Kirsty Cullen, New Brighton SLSC
Sarah Ball, Oreti SLSC
Sonia Keepa, Wainui SLSC
Volunteer of the Year
Boyd Harris, Pukehina SR
Dave Wells, Worser Bay LSC
Faron Turner, Orewa SLSC
Garry Christofferson, Whiritoa LS
Joanne Hobson, Sunset Beach LS
Matthew Newell, Wanganui SLS
Max Corboy, St Kilda SLSC
Mike Smith, Taylors Mistake SLSC
Rama Robertson, Midway SLSC
Tony Pattison, Waimarama SLSC
More on SunLive...