Latest coronavirus news in NZ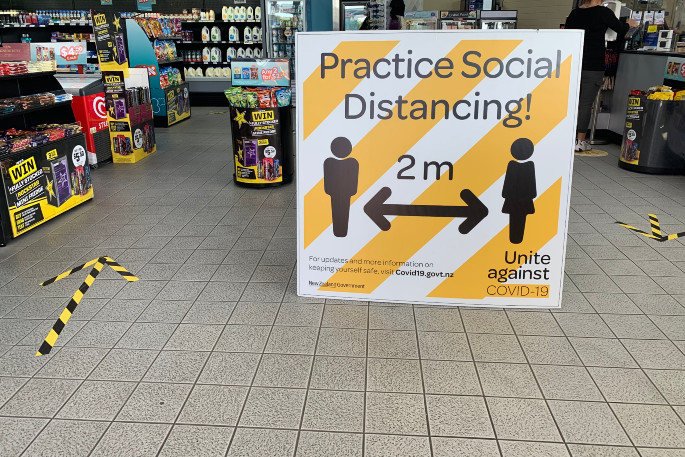 Public health experts think the Auckland August cluster and sub-clusters should be re-classified as the country's second outbreak.
To date, 174 infections have been epidemiologically linked to the cluster - one new case was identified yesterday. Seventy-four of these cases remain active.
Associate Professor Nick Wilson from the University of Otago said referring to the cluster as an outbreak would be more meaningful and help people identify Auckland as an area of concern.
Another student at a West Auckland school has tested positive for the virus. The Henderson North School student was a close contact of a St Dominic's Catholic College student who tested positive earlier in the week.
Meanwhile, the Government has agreed to pay for repatriation flights for stranded immigrants who can't afford flights to their home countries. Up to 7000 people may take up the offer.
Immigration New Zealand is also considering options for re-starting partnership visa processing, regardless of their country of origin.
This follows the Government's announcement on Wednesday that partners and dependent children of New Zealand citizens and permanent residents in Australia will be able to apply to enter the country from early October.
On the job-loss front, almost 6000 people have signed up to the Jobseeker Support benefit in the last four weeks. As at September 4, an estimated 12.1 per cent of the New Zealand working age population was receiving a main benefit.
Global toll
The number of Covid-19 cases around the world has reached 28.28 million, according to data from Johns Hopkins University.
The global death toll is nearing one million with 911,591 reported.
The United States is still leading the charge in terms of infections and fatalities. It has reported 6.4m cases and 192,616 deaths to date.
India and Brazil round out the top three countries with the highest number of infections with 4.5m and 4.2m, respectively. Both countries are also in the top three countries with the most fatalities - 129,522 people have died in Brazil, and 76,271 in India.
What should I do?
Auckland is in alert level 2.5, and the rest of the country is at alert level 2. These settings will be reviewed on Monday, September 14, any changes will take effect from 11.59pm Wednesday, September 16.
The geographic boundary of the Auckland alert level is the super city.
In Auckland, there is a 10-person limit on social gatherings, apart from funerals and tangihanga, which have a 50-person limit. Public and event venues can have up to 100 people. For the rest of the country, gatherings are restricted to 100 people.
Masks are now mandatory on public transport nationwide.
If you are sick, call your GP before you visit, or call Healthline on 0800 358 5453.
To avoid contracting and spreading the virus, wash your hands properly, cough and sneeze into the crook of your elbow and throw tissues away immediately.
Reach out, find support from people who care, and connect with your community
More on SunLive...