What's on - roller skating disco, market and art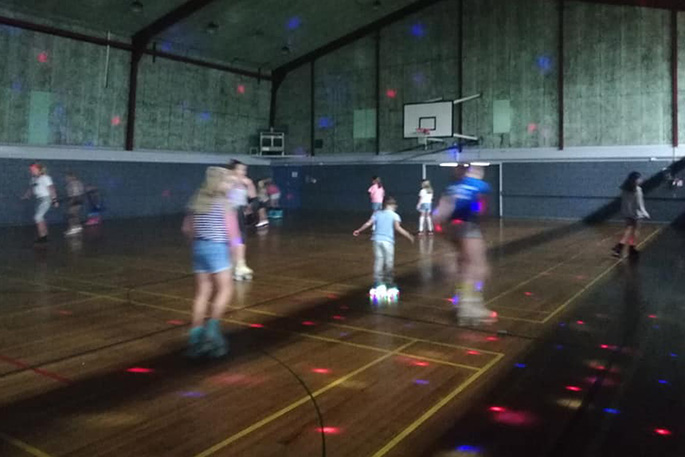 Good morning and welcome to Saturday. Kia harikoa. Kaua e manukanuka. Kia hari to whanau me o hoa.
A fine day ahead is forecast with southerlies dying out in the afternoon.
It's a three-clothing-layer day with an expected high of 17 degrees, and an overnight low of 10 degrees. Low tide is at 7.52am and high tide is at 2.19pm. Sunset is at 6.04pm.
What's on today?
Have you ever been roller skating? Come along to a fun family roller disco today at the Mount Sports Centre. All ages and abilities are welcome. The event runs from 5.30pm – 7.3pm and skates are available to hire. There will be a register for everyone to sign in for contact tracing, and only 100 people are allowed at the event. More here
Come along to the Tauranga Farmers Market which runs until noon at Tauranga Primary School. Enjoy fresh regional produce and artisan foods direct from the producers.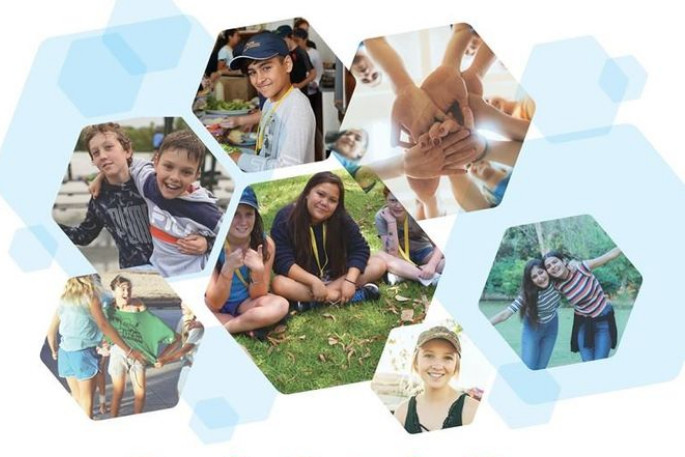 Do you or anyone in your family have Type 1 diabetes? The Diabetes NZ Tauranga Youth and Diabetes NZ Tauranga Branch are holding a catch up from 2pm – 4pm for families living with Type 1 diabetes today at the Te Po Roa Reserve, at 1138 Cameron Rd, Gate Pa. This is next to the old Gilmours building, with an entrance on Manley Gr, off Church St. Click here to find out more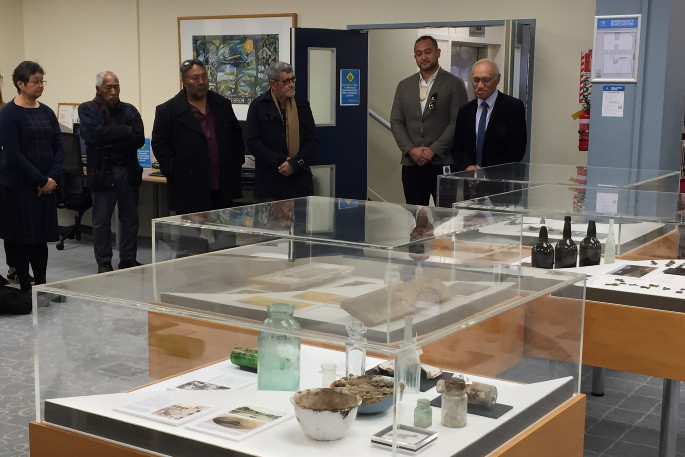 Visit Tauranga City Library from 9.30am – 4pm to see archaeological finds from 107 Wharf St that illustrate fascinating phases of the Tauranga's history from Maori to British Imperial troops to colonial settlement. Click here for more information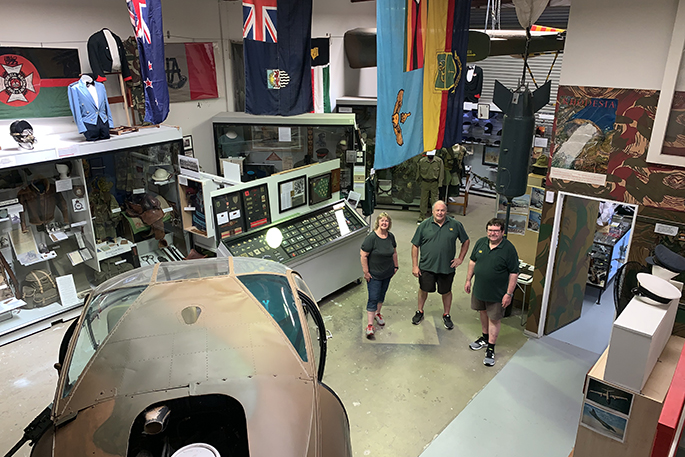 Diana Bomford, Tony Fraser and Hugh Bomford at the Lion and Tusk Museum at Mount Maunganui
Have you been to the Lion and Tusk Museum yet? It's open today from 10am - 3pm at Unit 4, 14 Portside Dr, Mount Maunganui. Come and see a massive display of Rhodesian military history records and exhibits of uniforms, medals and equipment. Opening hours are 10am – 3pm Thursday to Sunday. For more information click here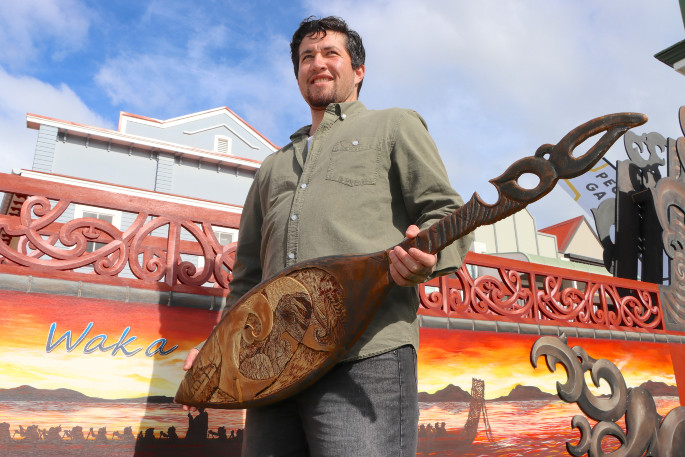 Bronz Cross with his hoe at the 'This is Us - he waka eke noa' exhibition
'This is Us – he waka eke noa' – the exhibition that is the culmination of this project is being held at The Incubator today, and is open from 10am – 3pm. Come along to this interactive exhibition of designed hoe (paddles) and stories by those who participated in the 'This is Us – he waka eke noa' workshops. More here
The Tauranga Girls College Expo 'Artful Wahine' is open today in The People's Gallery at The Historic Village in 17th Ave from 10am – 3pm. This exhibition showcases work from the college's art students.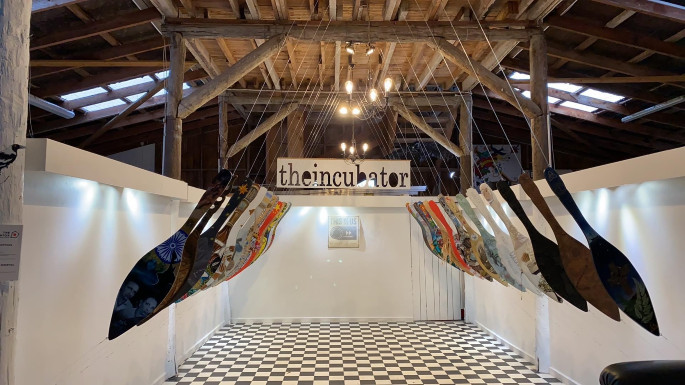 At The Incubator Creative Hub at Tauranga Historic Village, there are many exhibitions, workshops and events happening daily. For more information click here. Exhibition hours are 10am – 2.30pm.
The Club Mount Karaoke competition continues today starting at 6.30pm at Club Mount in Kawaka St. There is $1000 in cash prizes with heats today and on September 18. The finals and prizegiving will be on September 26. More information here
What else is on today?
Art In The Park
Original art for sale. Weather permitting. 9am-4pm. Coronation Park, Mt Maunganui. Tauranga Society of Artist
---
Association Croquet
At Mt Maunganui, 45 Kawaka St, beside Blake Park. Mon, Wed, Sat at 9:15am for 9:30am start. Visitors & new players welcome. Ph Jacqui 07 574 9232
---
Bay Singles Social Club
Join a bunch of over 50 years young singles for dinners, pot-lucks, lunches, occasional outings. Mostly weekends. Give us a go! Ph Jonathan 572 2091
---
Beth-El Messianic Family
Celebrate the Sabbath (Sat) as Yeshua (Jesus) & all believers did. All welcome. 10am, Otumoetai Primary Hall or Zoom 599-965-041. Joel van Ameringen 021 768 043 BethEl.org.nz
---
BOP Tall People Club
People taller than 5''8 (178cm) who live in BOP please join our new social club & Facebook group. Ph 0210 226 2619
---
Classic Motorcycle Coffee Meet
Talk classic motorbikes, rides & support. Bring your bike out for the trip. 10-11am at Four14 Espresso, 414 Pyes Pa Rd. Don 027 241 3595
---
Gate Pa Junior Tennis
Club days, Thursday 4:30-6pm for intermediate/college ages. Saturday 9am for 5-8 years, 10am for 9-12 years. Ph Graeme 0274 520 600
---
Genealogy Informal Group
What's new in your family research? Share with us your findings. 1:30pm Brain Watkins House, 233 Cameron Rd. Ph Janet 576 8835 evenings
---
Hip Hop Dance Comp
Presented by Urban Dance Youth Trust. Junior & Mega at 1pm, then Varsity & adult at 7:30pm, Baycourt. Go to www.baycourt.co.nz for ticket info.
---
Jigsaw Library
10am-12. Variety of 500 puzzles. Hire Charge: 50c under 1000pcs, $1 for 1000+pcs. St Stephens Jigsaw Library, cnr Highmore & Brookfield Tce
---
LOL Laughter Wellness
Sessions on hold until we return to Covid Alert Level 1. Keep laughing, it makes everybody wonder what you have been up to. LOL
---
Matiu Te Huki concert
Powerful performance of music. Awesome support from Ra Cherie. 7pm, Jam Factory, Historic Village, 17th Ave. Book @ www.theincubator.co.nz. Ph 07 571 3232
---
Matiu Te Huki Workshop
Traditional Maori practices, haka, hongi, introductions, song. A real, personal growth opportunity. 2pm Jam Factory, Historic Village, 17th Ave. Book @ www.theincubator.co.nz Ph 07 571 3232
---
Mount Country Music
2nd Saturday monthly 1-4pm Senior Citizens Hall, 345 Main Rd, Mt. Mostly country, good backing band. Ph Dick 027 493 8458
---
Nancy Tschetner SoloExhibition
Connection to nature by Nancy Tschetner. Artworks created from NZ sand. 5-7pm. Runs until 10 Oct in CBD Tauranga. www.theartloungenz.com
---
Omokoroa Bowling Club
Sat & Tues 12:30-4pm, 30 Hamurana Rd, $5. Beginners & visitors welcome. Ph 021 255 6415
---
Papamoa Radio Control Yachts
DF65s sailing daily, pond behind Monterey key 1-3pm. All welcome. Ph Dusty 021 076 1252
---
Tauranga Farmers Market
7:45am-12 at Tauranga Primary School. Rain, hail or shine. Direct from the producers, fresh regional produce & artisan foods.
---
Tauranga Floral Art Group
Monthly meeting, demonstration & workshop. Baptist Church Hall, Cameron Rd, 9:30am. New members welcome. Ph Sue 021 121 4928
---
Tauranga Fuchsia Group
Last Sat of month at Art & Craft Ctr, Elizabeth St West 1:30pm. Learn how to care for fuchsias. Ph Pat 579 1655 or Noeleen 578 4643
---
Tauranga Social Dance Club
Dance cancelled due to Covid restrictions. Hopefully dance on October 10th will proceed as normal. Jan 07 576 3455
---
Under the Stars
Community meals for the homeless & needy. Thurs 12-1:30pm & Sat 5-6pm. 45 Cliff Rd. Also accepting food donations. Ph Laura 027 555 2872
---
Welcome Bay Worship
Church of God's Love (7th Day) 10:30am using WBCC premises opposite primary school. All welcome. www.churchofgodslove.com
More on SunLive...