Mount woman taking 12 marathons in her stride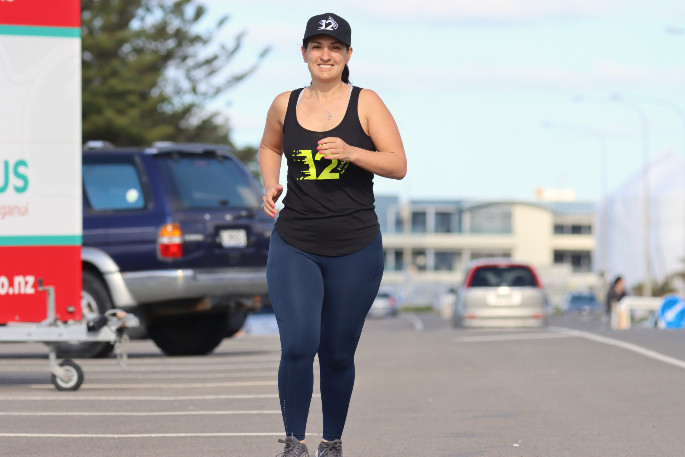 A Mount woman's mission is a bit like The Proclaimers song '500 miles' except she'll be running.
Deb Gee has committed to running 12 marathons in 12 months which equates to 504km – this doesn't include the minimum 40km of training she does each week.
Her family thinks she's crazy but Deb sees running as an escape and a chance to be mindful.
"They think I'm mad, completely nuts, but they'll be proud at the end, which is awesome."
By the time Deb's year of running is out she will have run close to the length of New Zealand and it's not without cause.
The mum of two is pounding the pavements to raise funds and awareness for the Graeme Dingle Foundation.
Her mission dubbed Tekau ma rua aims to raise $150,000 and Debs hopes people will join in and run events with her to help reach the goal. Her first marathon is in Rotorua at the end of the month.
"Our main objective is to get as many people on board. If people have a goal to achieve something, a 5k, 10k or marathon, whatever it is, just jump on board and come running with us."
Graeme Dingle Foundation western Bay of Plenty regional manager Dan Allen-Gordon says Deb is "bloody inspirational" and the money raised will help them to deliver more programmes for youth in the region.
The foundation offers a range of programmes for children from 5 to 18 that teach life skills, values and provides mentoring.
The money Deb raises could enable the foundation to offer Project K in another school.
Project K works with year 10 students and connects teens with a mentor. It is project Deb has seen work first-hand as a mentor herself.
She works with Milly from Mount Maunganui College and is proud of what Milly has achieved since October 2019 when they were paired.
"I've probably learnt as much from Milly as she has from me.
"I live a pretty busy life, having a family and working and owning a business, it's pretty hectic. So just reminding myself to take a step back because for these kids the smallest time spent or a conversation can mean a lot to them."
Dan says Project K students all go on to employment or further education when they leave school and this may not have happened without the programme.
He says there is a high demand for their services with five other colleges in the region that have asked for Project K but they need more funds to deliver the courses.
Debs says she has seen how hard Dan and his team work to get grants and funding so running is the least she could do.
She says she isn't naturally athletic but has built up her skills and tries to run whenever she can.
"All you need is your shoes."
Chances are she'll need a few new pairs before the year is out.
For more information visit the WBOP Graeme Dingle Foundation Facebook page.
More on SunLive...