Low bus capacity leaves students waiting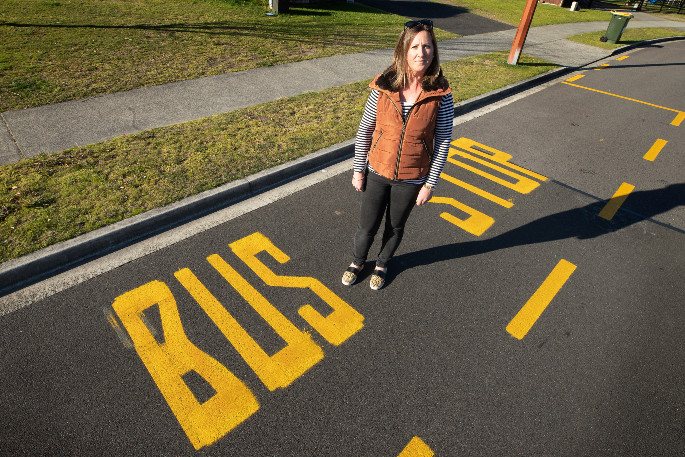 Students trying to get to Papamoa College on time have found they've been left behind by their regular school buses.
"My daughter hasn't been able to get to school on time due to the buses being too full and they just drive past," says Summer Ioelu.
"This is adding extra stress to just get to and from school."
Her daughter, Aperila, is a 12-year-old Year 8 Papamoa College student.
"If she misses the first bus at 8.10am then she has to catch the later one at 8.30am which then makes her late for school."
Aperila has instead caught the bus about three stops back from her normal stop.
"But then other children miss out," says Summer.
The alternative is walking about an hour to get to the college.
Summer emailed the Bay of Plenty Regional Council who operate the buses. They replied that they are working inside the current Alert Level 2 guidelines set by central government and do not have vehicles or drivers available to provide any additional capacity while at Level 2.
"All public transport services nationwide are restricted to 20 passengers at a time to adhere to physical distancing requirements," says Bay of Plenty Regional Council transport advisor Melissa Winters.
"Unfortunately we are unable to provide any additional services to help with this situation. Our advice to all parents is to consider making alternative arrangements to get their children to and from school if possible, as the buses will not be able to carry the usual numbers of passengers."
Summer has emailed the college about organising a school bus from the Grenada St area but has received no response.
"They have buses going out to Papamoa East but they have nothing on the Mount side of the college.
"My daughter says students have been trying to organise a bus themselves because they've been finding it so difficult. To get home on the bus, they have to run over to Parton Rd to get on the bus before everyone else because otherwise they miss out."
More on SunLive...