No symptoms, no need for test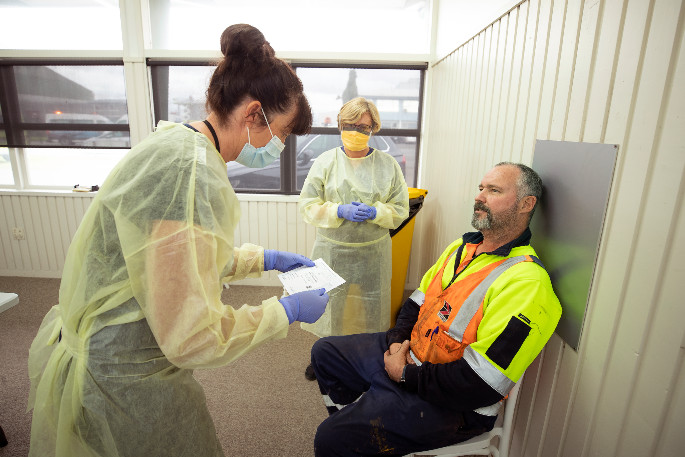 There's no need to subject yourself to the discomfort of a test unless you have symptoms.
This is the message from health authorities about COVID-19 testing.
Josh went to get to get a test because he had been in contact with someone who had respiratory symptoms and was tested for COVID-19 but was told he and his workmates would be charged $234 each for the tests because they are asymptomatic.
He says they were trying to do the right thing and were a little disappointed to be told it would cost after going to Second Avenue Health Care.
Second Avenue Health Care business manager Dave Gilbert says people need to call their GP or Healthline for advice before going in for a test.
He says as per Ministry of Health guidelines they are passing on the cost of a test to businesses who want to get employees tested regardless of whether they have symptoms.
"Unless you're symptomatic there's no need to be tested unless of course Public Health call you."
Dave says if people are contacted by Public Health or the contact tracing team asking them to get a test then they need to follow advice.
He says there has been a huge increase in people seeking tests at their practice.
The most important thing is if people are unwell then they need to isolate especially if they are waiting on a COVID test, says Dave.
"Don't go cruising through the local store or café while you're waiting; there's a chance you could infect someone else."
Bay of Plenty District Health Board incident controller Dr Joe Bourne says they have seen a dramatic increase in the number of people presenting for COVID-19 testing, and are encouraging only people who are symptomatic to seek tests.
He says appointments or tests for suspected COVID at GPs or accident and healthcare are free, provided people are symptomatic or have been given the directive to get tested.
"There may be a charge if a business or organisation asks their staff who are asymptomatic to get tested, unless this is a requirement from Ministry of Health, such as with the Port of Tauranga workers."
The Port of Tauranga carried out testing of 720 high priority port workers as directed by the Health Ministry and all the tests were negative.
Health Minister Chris Hipkins' message still stands if you're asked or have symptoms: "say yes to the test".
People who are unsure should contact their GP or Healthline on: 0800 358 5453.
More on SunLive...