LIVE: Active COVID cases now at 125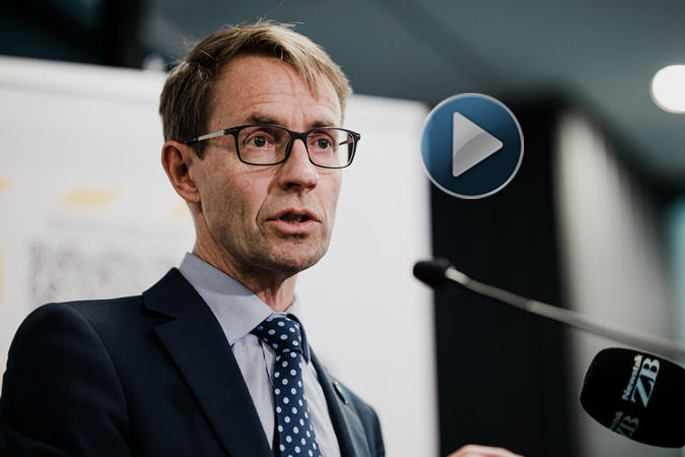 UPDATE: Another six new cases of COVID-19 have been identified in New Zealand, while four existing cases have now recovered.
This now brings the total number of active cases in the country to 125.
Director-General of Health Dr Ashley Bloomfield says 43 have been identified in managed isolation and are now in quarantine, and 82 are comminity cases.
"All six cases from today are in the community.
"They have been linked to existing cases which link back to the Mt Roskill Evangelical Church cluster."
He says all members of the church group are being asked to be re-tested, even if they have no symptoms.
Four of the new cases are part of the group of 14 that are associated with a new event, a series of bereavement activities, that are linked to the Mt Roskill cluster, Dr Bloomfield says.
Ashley says all close contacts of the group are in self-isolation.
One of the cases reported yesterday is a student at St Dominic's Catholic College who attended school last Friday.
Ahsley says a testing regime is being set up for the school and information on the testing will be provided by the Auckland Regional Public Health.
Another case reported yesterday is a driver on the Northern Express bus service who was driving last Thursday and Friday. He was not symptomatic.
Ashley says while the driver didn't come into close contact with passengers, the Ministry of Health is using HOP card data to contact passengers who caught the bus the driver was on.
There are four cases in hospital. Two are stable and are in an isolation ward in North Shore Hospital.
"Two are in ICU. One in North Shore and one in Waikato."
The total number of confirmed cases identified in New Zealand is now at 1437.
EARLIER:
The Director-General of Health Dr Ashley Bloomfield will provide an update on COVID-19 at 1pm today.
SunLive will provide an update for those who are not able to tune into the livestream.
What we know so far:
On Tuesday, there were six new cases of COVID-19 to reported in New Zealand.
Two were imported cases detected in MIQ facilities. One is a man in his 20s who arrived from the Philippines on September 3 and was at a managed isolation facility when he tested positive on day 3 of his stay.
The second case was a female in her late teens who arrived on the same flight from the Philippines and also tested positive on day 3.
There were four new cases in the community, all linked to the Mt Roskill Evangelical Fellowship Church group within the Auckland August cluster.
Read more here.
More on SunLive...