PM meets with Tauranga business owners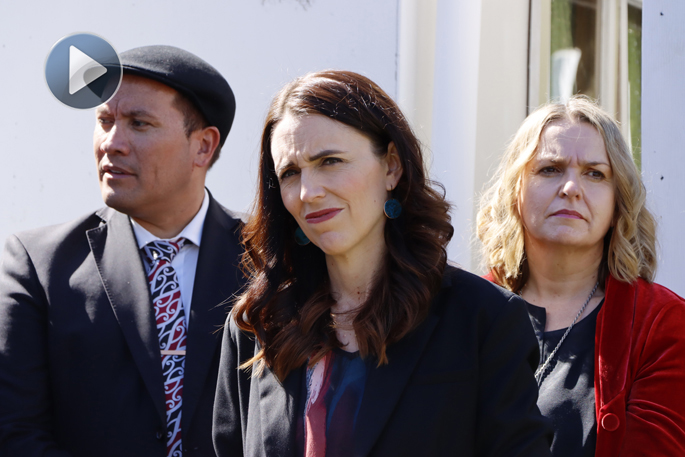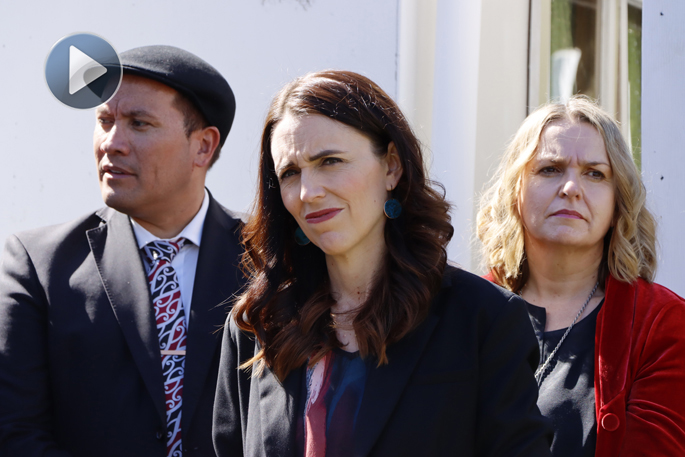 Click the image above to watch the video
Owners of a Tauranga bakery say that Labour's promise to tighten regulations around contactless payment charges will make a "huge difference" to their business's financial recovery.
Whipped Bakery owners Aaron and Frances Cooper met with Prime Minister Jacinda Ardern for morning tea today, during her visit to Tauranga as part of the Labour campaign trail.
Ardern says this area needs to be regulated so merchant service fees come down for small businesses in New Zealand.
It's estimated that New Zealand businesses pay $13,000 more on average than their Australian counterparts on merchant service fees each year.
"People are looking for safe ways to purchase and safe ways to consume through retail.
"Previously the bakery hadn't used contactless payment because it was prohibitively expensive. But now they see it as a way of providing a safe means of transaction for their customers.
"We want to make it a safe means of transaction, but also a cheaper one," she says.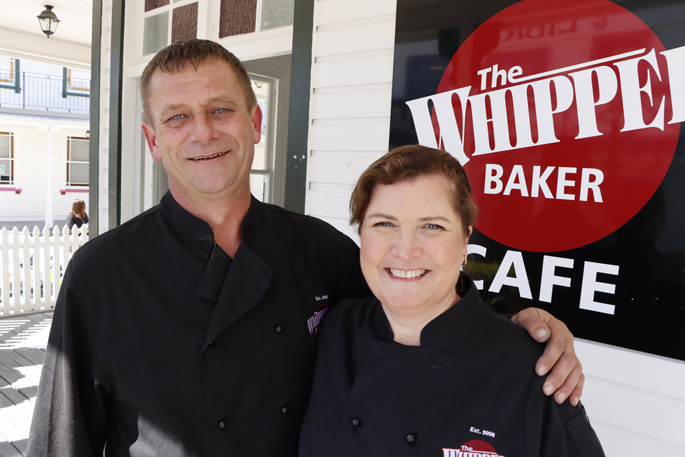 Whipped Bakery owners Aaron and Frances Cooper. Photo: Daniel Hines/SunLive.
Frances says the Historic Village bakery reintroduced contactless payment as a precaution when Tauranga moved to alert level 2.
Previously, they had ditched the payment method as it was too pricy. They were paying about $250 each month.
"We have kept it on this time because of the necessity of it, but if the fees can be lessened than would be incredible, it would make a huge difference."
She says contactless payment also makes for more efficient service as you can serve customers at a faster pace.
Ardern announced that Labour would extend the Small Business Cashflow Loan Scheme for three years if re-elected.
The interest free-period would also be extended for two years.
Ardern says this move will "support small businesses not only in this period but as they come through their recovery period".
The PM was met with a swarm of people at the Historic Village today, ranging in age from young children to the older generation, wanting to take a photo with her.
Labour Small Business spokesperson Stuart Nash says small businesses in New Zealand are not only the backbone of the economy but our communities.
"People like Frances and Aaron are working really hard every day. And what we want to say is we have got your back, and we have a really strong vision of how we want to grow this sector."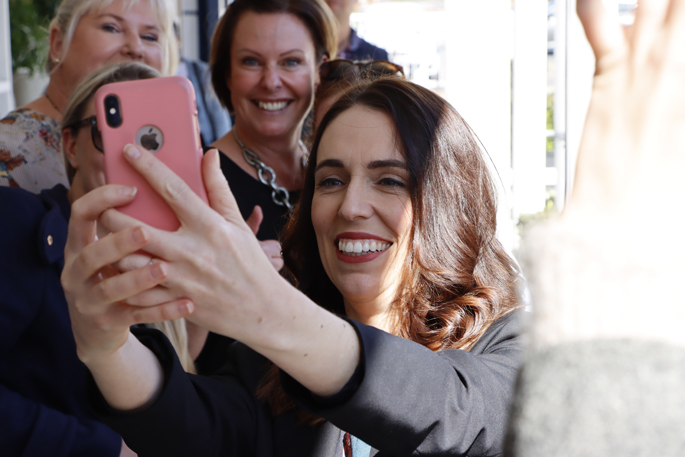 People were eager to score selfies with the PM today. Photo: Daniel Hines/SunLive.
More on SunLive...