Powering through with online environmental events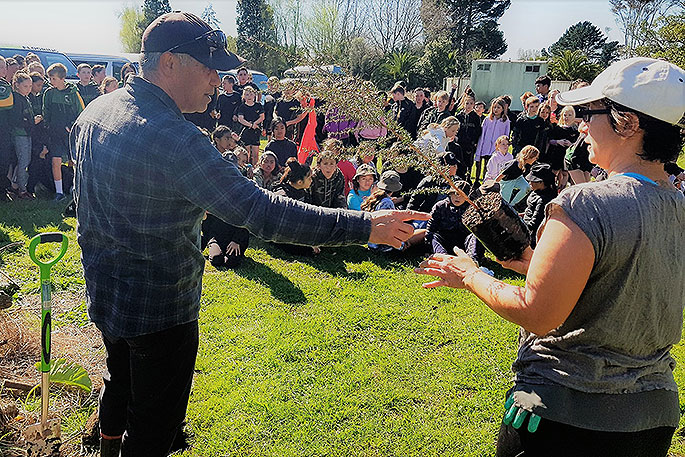 It has been a year of rolling with the punches and creating new scenarios that work in between COVID-19 restrictions.
NZ Landcare Trust's Janie Stevenson and the team from Envirohub Bay of Plenty have switched around a much-awaited event to ensure it still runs despite two postponements over the past few months.
In a new online format through a range of interesting and relevant presentations, the Regional Environment Network Sessions is going live from Monday, September 14, through until Monday, September 21.
NZ Landcare Trust Bay of Plenty regional coordinator Janie Stevenson says 2020 has been challenging for holding public events, but she has powered through with online events which have proved to be popular.
She says this one should be the best yet.
"Everyone has had a challenging and interesting 2020. It is a global pandemic – so you just have to look at how to make things work while keeping everyone's health and safety top of mind.
"These online sessions, delivered in partnership with Envirohub Bay of Plenty, are still going to be a positive learning experience for anyone involved in catchment, landcare, or sustainability groups."
With the theme of Kaitiakitanga; ka ora te whenua, ka ora te tangata. When the land is well, the people will be well, the week-long event promises to inspire and inform.
Key-note speakers include Elva Conroy and Dean Flavell from Makahae Marae – Kaitiakitanga in Action; and Grant Ryan from The Cacophony Project - developing open source technology for bird and predator monitoring and predator control.
Topics include The Business of Doing Good; How to Work Together as an Ecosystem, Maramataka in Conservation, Circular Economy and Know Your Rats.
For more information and to register, visit https://envirohub.org.nz/event/regional-environment-network-hui/
More on SunLive...