What's on - Father's Day, opera, exhibitions, dogs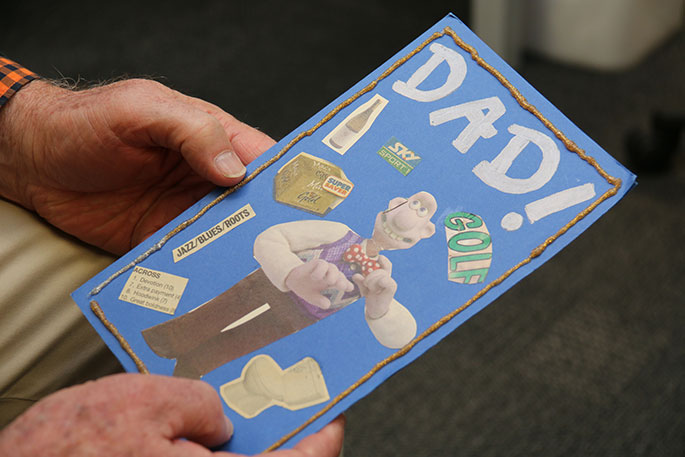 Good morning and welcome to Saturday. Happy Father's Day. Ata mārie. Kei te mihi matou ki nga matua tane. Kia pai te wa me te whanau me o hoa.
Today the weather forecast is for a cloudy day with possible drizzle and winds tending northwesterly. Rain is expected to develop during the night.
It's a two-clothing-layer day with an expected high of 17 degrees, and an overnight low of 11 degrees. High tide is at 9.52pm and low tide is at 3.54pm. Sunset is at 5.59pm.
What's on today?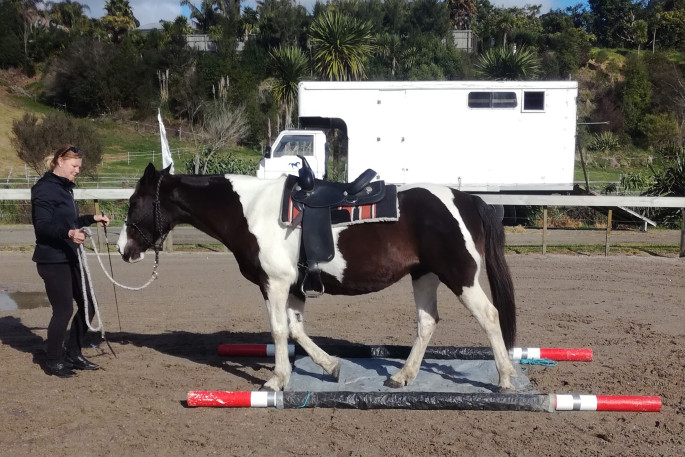 Tauranga Western Riding Club are holding a club day in Ohauiti with instructor Christine Stewart from 10.30am – 3pm. For more information click here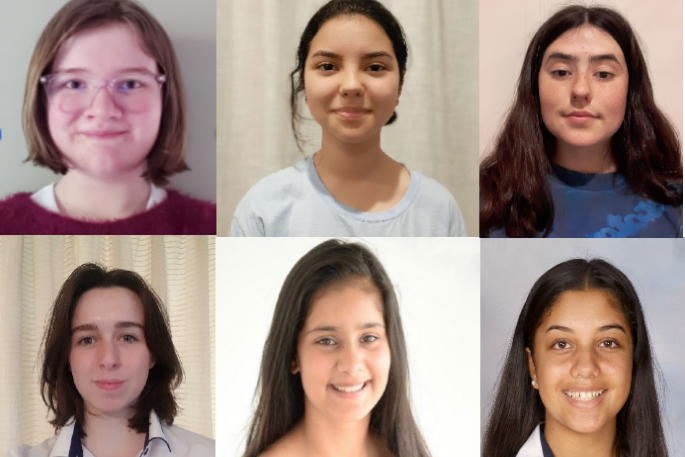 Annabel Robinson, Ansh Doht and Hemorere Heke-Ririnui from Tauranga Girls College, Zoe Sherlock and India Mahy from Aquinas College, and Abby King from Otumoetai College will be competing today for a singing scholarship with the Tauranga Opera Forum. Come along and hear that at the Wesley Centre in 13th Ave, Tauranga at 2pm. Tickets $10. For more information click here
The 49th Annual Vincent Green Memorial Tournament is being held today from 9am – 3pm at Pemberton Park.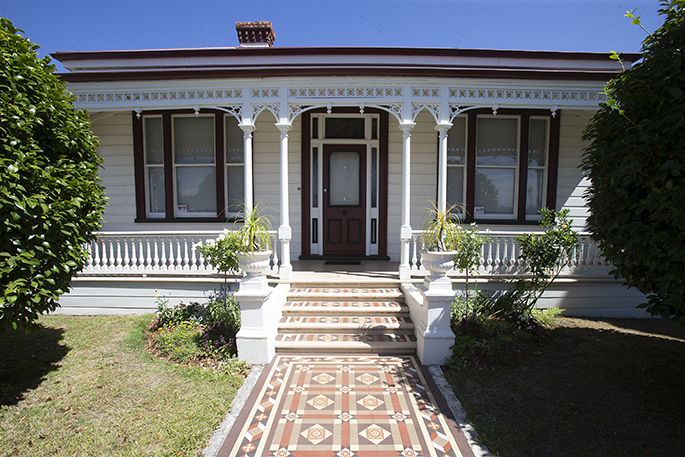 Brain Watkin House in Cameron Rd
The Tauranga Historical Society is meeting today at 2pm in the Brain Watkins House hall. Whakamarama farmers Norman and Maureen Bruning will be speaking about their grandparents, the Johansen and Reid families, and their time in Tauranga. Entry is $2 which covers afternoon tea. All welcome.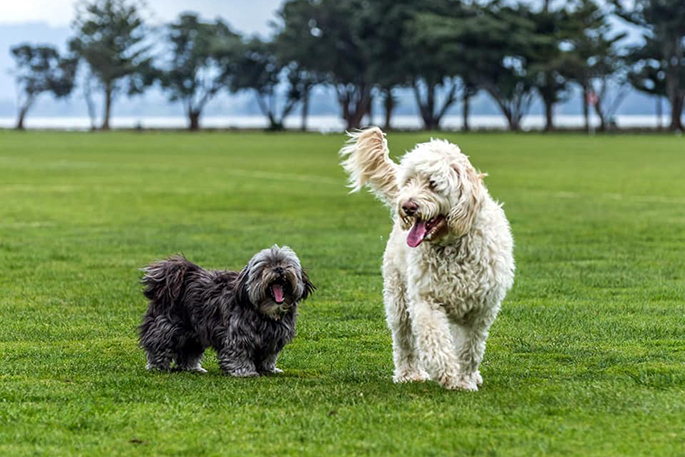 The BOP Oodle Playgroup has a doggie social date planned from 2pm – 3pm at Fergusson Park, Matua. Meet at the Beach Rd side of Fergusson Park. Gold coin donation. More here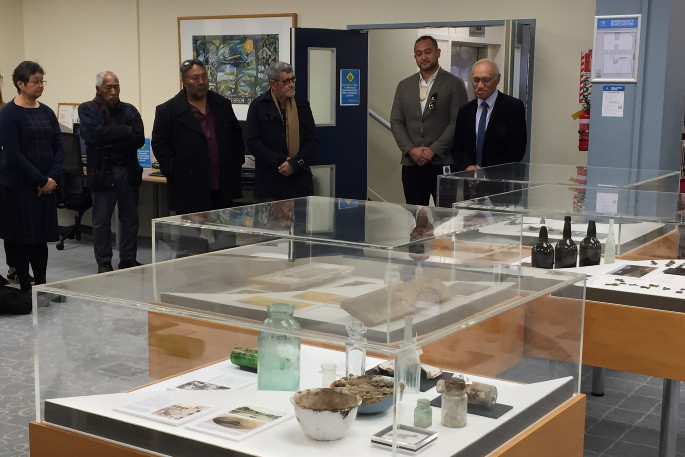 Visit Tauranga City Library from 9.30am – 4pm to see archaeological finds from 107 Wharf St that illustrate fascinating phases of the Tauranga's history from Maori to British Imperial troops to colonial settlement. Click here for more information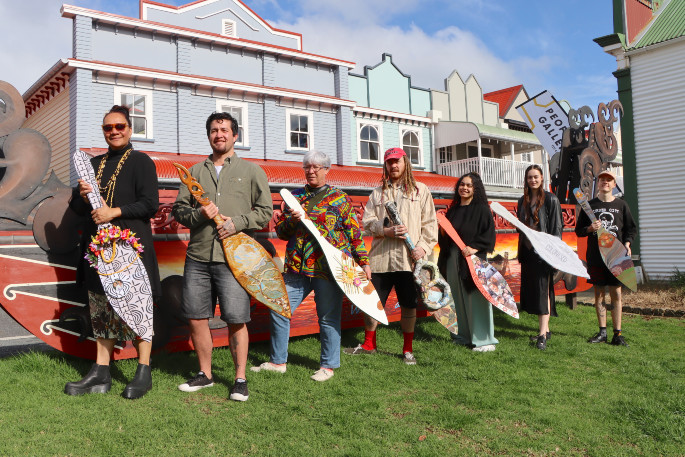 Some of the hoe - paddles - on display at the 'This is Us - he waka eke noa' exhibition at Tauranga Historic Village
'This is Us – he waka eke noa' – the exhibition that is the culmination of this project is being held at The Incubator today, and is open from 10am – 3pm. Come along to this interactive exhibition of designed hoe (paddles) and stories by those who participated in the 'This is Us – he waka eke noa' workshops. More here
The Tauranga Girls College Expo 'Artful Wahine' is open today in The People's Gallery at The Historic Village in 17th Ave from 10am – 3pm. This exhibition showcases work from the college's art students.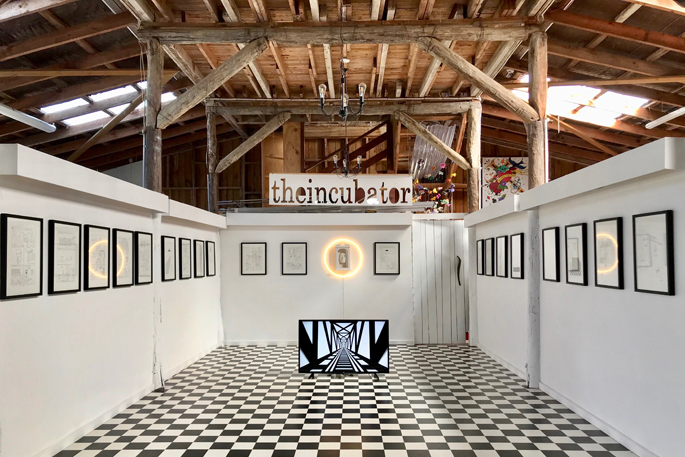 At The Incubator Creative Hub at Tauranga Historic Village, there are many exhibitions, workshops and events happening daily. For more information click here. Exhibition hours are 10am – 2.30pm.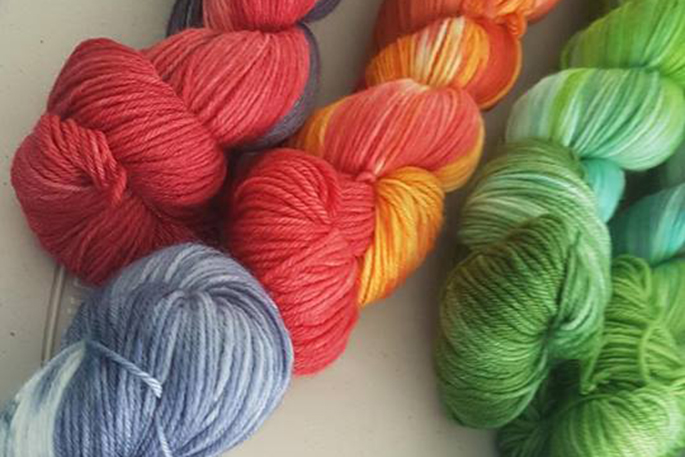 Keen on knitting? The Ninja Knits are holding their monthly Sunday morning get-together for knitters and crocheters at The Incubator, Tauranga Historic Village om 9.30am – 12pm. Tea and coffee are provided with koha. All yarn bombers, knitters, stitchers welcome. For more information click here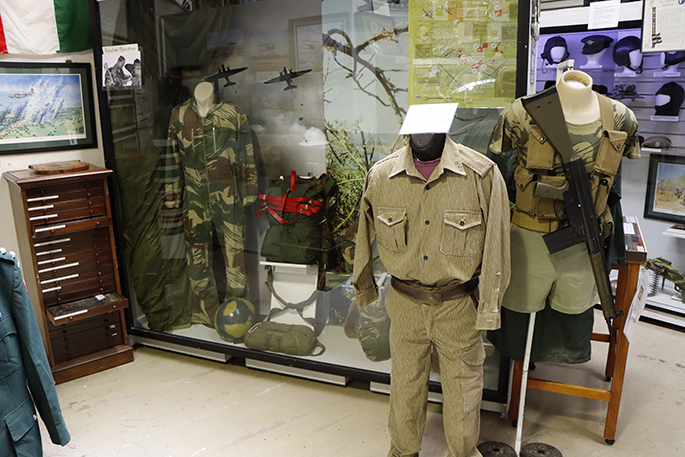 A display at the Lion and Tusk Museum at Mount Maunganui
Have you been to the Lion and Tusk Museum yet? It's open today from 10am - 3pm at Unit 4, 14 Portside Dr, Mount Maunganui. Come and see a massive display of Rhodesian military history records and exhibits of uniforms, medals and equipment. Opening hours are 10am – 3pm Thursday to Sunday. For more information click here
Are you ready for a night of Latin grooves and sizzling beats? Head over to the Mount Social Club for the hottest Latin night with music and dancing from 10pm – 1am. Click here for more about Social Latina
Church on line at Level 2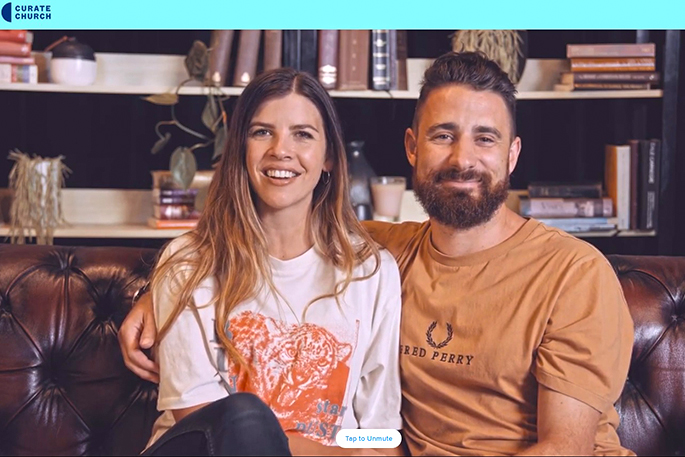 Katie and Joel Milgate, pastors at Curate Church
'Curate at home' with Mount Maunganui's Curate Church is online at www.curatechurch.com/athome with online gatherings at 8.30am, 10am, 11.30am, 5pm and 6.30pm.
The Anglican Parish of Gate Pa is holding it's service today online from 10am – 11am. To join the gathering click here.
Bethlehem Baptist Church will be running a live stream of their 9am and 6.30pm services today on their website www.bethlehem.org.nz
What else is on today?
Art On The Strand
Original art for sale. Weather permitting. 9am-4pm. The Strand, Tauranga. Tauranga Society of Artists
---
Bible Seminar
1:45pm Greerton Senior Citizen's Hall, Maitland St, Greerton. Title: Jesus healing of the man with the withered hand. Interactive, Q&A. All welcome. Mary 573 5537
---
Brain Watkins House Open
Historic house museum, 233 Cameron Rd. 2-4pm. $5 adult, children free. Group tours school classes by arrangement. Ph 578 1835
---
Choral Evensong
4pm St Peter's Church, 11 Victoria Rd, Mt. Beautiful music by Richard Shepherd, Herbert Sumsion, Walford Davies, Benjamin Cooke, & Arthur Baynon.
---
Croquet
At Tauranga Domain, Cameron Rd, Sun, Tues, Fri, 12:45 for 1pm start. Beginners welcome. Ph Peter 571 0633
---
Enjoy Travel
Safe travel & home-hosting NZ & worldwide. Melbourne, Noumea 2021. Meet twice-monthly. friendshipforce.org.nz or Barbara 027 315 1136, Jonathan 572 2091
---
Golf Croquet
At Mt Maunganui, 45 Kawaka St, beside Blake Park. Tues, Thurs, Sun at 9:15am for 9:30am start. Visitors & new players welcome. Ph 07 575 5121
---
Honest Liars Sunday Improv
Hilarious comedy improvisation like 'Whose Line is it Anyway'. Spontaneous, entertaining & fun. 7:30pm, Jam Factory, Historic Village, 17th Ave. Book @ www.theincubator.co.nz
---
Lawrence Arabia Concert
An enchanting, intimate concert with just himself & a piano. 7pm 18th Oct, Jam Factory, Historic Village, 17th Ave. Book @ www.theincubator.co.nz. P h 07 571 3232
---
Mah Jong Te Puke
12:45-4pm, Lyceum Rooms, 8 Palmer Ct. All players welcome. Beginners session available. Ph 027 430 6383
---
Maketu Market
3rd & 5th Sundays at Maketu Village Green. Set up from 7am. $10 per stall. Ph Carolyn 027 251 0388 or Maureen 021 267 1685
---
Ninja Knits Hook Up
Social knitting group of mad yarn bombers, sultry stitchers & happy hookers. First Sunday of month, 9am-12pm, The Incubator, Historic Village. www.theincubator.co.nz. Ph 07 571 3232
---
Papamoa Radio Control Yachts
DF65s sailing daily, pond behind Monterey key 1-3pm. All welcome. Ph Dusty 021 076 1252
---
Polish Salon Pl Event
Polish prose, poetry & immigrant stories complemented by live piano. Anya Fischer ceramic art. 27th Sept 2pm, Jam Factory, Historic Village, 17th Ave. Book @ www.theincubator.co.nz
---
Quakers
Invite you to meet, to explore your spiritual journey. Silent worship, refreshments & conversation. 10am NW cnr Cameron Rd & Elizabeth St. All welcome. Ph 543 3101 www.quakers.nz
---
Radio Controlled Model Yachts
Sundays & Thursdays 1:30-4pm. Pond behind 22 Montego Dr, Papamoa. Sailing Electron radio controlled yachts for fun. Adult beginners welcome. Graham 572 5419
---
Soul Food
Relax, unwind, reflect, refresh, enjoy! Share in a selection of sacred & inspirational writings & music from around the world. Ph 543 0434
---
TOF Scholarship Concert
Tauranga Opera Forum present their annual scholarship's concert. Wesley Centre, 13th Ave. Sunday 6th Sept 2pm. Tickets $10 from House of Travel 027 284 9738
More on SunLive...