Masks made mandatory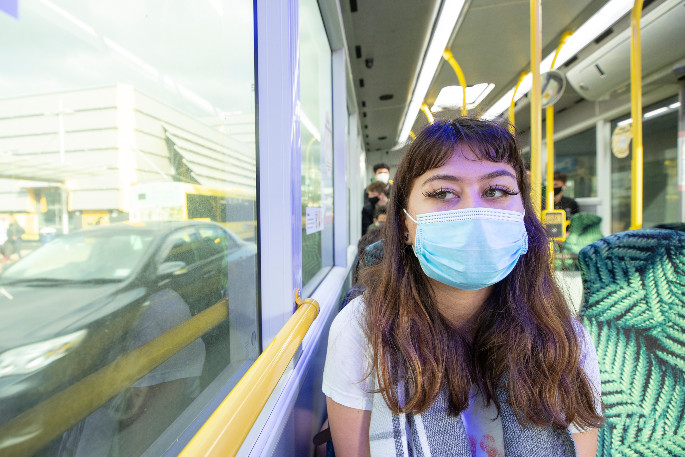 The message to wear a face covering on public transport appears to have been heard by Tauranga residents.
Wearing protective masks or face coverings on buses, trains, ferries and flights under Alert Level 2 and above became compulsory at midnight on Sunday, August 30.
The Weekend Sun spoke to commuters at the Willow Street bus depot in Tauranga and found most were complying with the requirement.
Hospitality student Bailee Clark was on her way to the Mount and said she'd been wearing a mask during bus rides since Monday.
When asked by The Weekend Sun if she felt safer because of it, Bailee said: "a little bit".
She said the majority of passengers were wearing one but there was the occasional one who wasn't.
To those people, Bailee had a simple message: "to stop COVID, just start wearing a mask".
Bay Hopper driver Derek Jackson has been wearing a face mask since the start of Alert Level 2 as he has a pre-existing lung condition.
He says most people have been compliant with the new requirement and are OK with it. The odd passenger who hasn't had a mask with them has been offered one from a supply on board, Derek says.
Wearing a mask or face covering can reduce the risk of people who have COVID-19 spreading the virus to others by stopping infectious droplets spreading when they speak, laugh, cough or sneeze.
Masks and face coverings are only one part of keeping yourself safe and protecting others, particularly as New Zealand grapples to control the risk of community transmission.
The most important things you can do are to practice good hand hygiene and physical distancing, cough and sneeze into your elbow, and regularly clean frequently touched surfaces.
Stay home if you are sick and seek medical advice via your doctor or Healthline on: 0800 358 5453.
If you need to travel to see a health professional, a mask or face covering should be worn, the Ministry of Health website says.
People with symptoms of COVID-19 who are asked to have a test should wear a mask or face covering during their travel to the appropriate testing facility.
Children under 12 years of age and those unable to wear a face covering safely or comfortably, including people with asthma or a disability, are exempted from the requirement.
More on SunLive...