Latest coronavirus news in NZ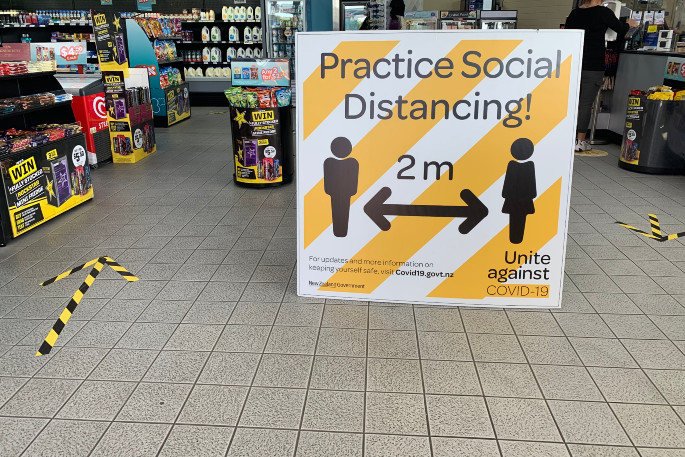 A man in his 50s has died in Auckland after contracting Covid-19. He is the youngest person to have died in New Zealand from the disease, and the first death in the Auckland-based cluster.
South Aucklanders are being urged to view the death as a wake-up call. "Go and get tested," says Manukau ward councillor Alf Filipaina.
Naomi Shaw, former captain and coach of the White Sox national softball team, has set up a support group for families who lost loved ones during lockdown. Naomi was unable to hold a tangi for her partner of 20 years who died of complications following a heart attack in the early days of lockdown.
Stacey Nicholls flew back from Queensland to New Zealand after his father was diagnosed with bowel cancer and declined rapidly. He applied for an exemption from isolation so he could be at his dying father's bedside but was turned down. His father died in Christchurch Hospital on Thursday night.
A failure to link one Covid-19 case in Auckland to anyone else with the disease is raising concerns that other people infected with the disease may have been missed by health agencies. The mystery case has been genomically linked to the current cluster but the person-to-person link is unknown.
Australian Prime Minister Scott Morrison has suggested a "hotspot" approach that could allow for more travel both within his country and between it and New Zealand.
Auckland Airport is expecting 15,000 passengers through its domestic terminal this weekend - the first since the city came out of Covid-19 alert level 3. Air NZ domestic flight numbers from the airport are about 62 per cent of the number a year ago, but because of distancing requirements capacity is only about 45 per cent.
Global toll
The global number of confirmed Covid-19 cases was nearly at 26.43 million this morning according to data from Johns Hopkins University.
It put the number of deaths attributed to the disease worldwide at 870,948.
The United States leads the global tally, with about 6.18m confirmed cases and 187,347 deaths attributed to the disease.
Brazil was next on the list, having passed 4m confirmed cases and with 124,614 deaths. India had the third highest numbers with more than 3.9m cases and 68,472 deaths.
What should I do?
Auckland has moved to alert level 2.5, and the rest of the country is at alert level 2.
The geographic boundary of the Auckland alert level is the super city.
In Auckland, there is a ten person limit on social gatherings, apart from funerals and tangihanga, which have a 50 person limit. Public and event venues can have up to 100 people. For the rest of the country, gatherings are restricted to 100 people.
Masks are now mandatory on public transport nationwide.
If you are sick, call your GP before you visit, or call Healthline on 0800 358 5453.
To avoid contracting and spreading the virus, wash your hands properly, cough and sneeze into the crook of your elbow and throw tissues away immediately.
Reach out to find support from people who care, connect with your community.
More on SunLive...