Nothing stops the vote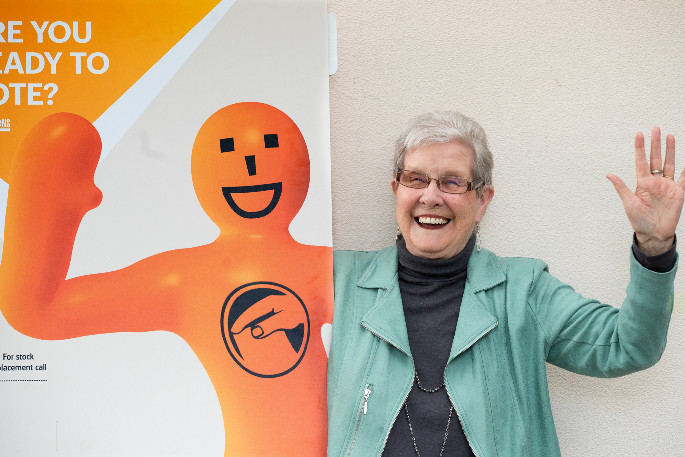 There's a certain buzz in the rest home community around election time.
This year it's a bit different with fewer candidates popping by and even the traditional visit to the polling booth is unnecessary.
"There's always an array of opinions and debates about which candidate or party should get people's votes," says Summerset by the Sea village manager Mark Goddard.
"Most of our residents are active voters and take the decision very seriously."
The campaign trail through aged care facilities has been much quieter this year.
"Given COVID-19 and Summerset's strict rules to keep our residents safe, we haven't seen many requests for visits by local MPs or political parties."
The Electoral Commission also has plans in place to keep residents safe.
"Rest home residents are a higher-risk COVID-19 group, so the Electoral Commission will drop off and collect voting papers or send in teams to take residents' votes, depending on alert levels at the time," says an Electoral Commission representative.
For residents who can't make it to an onsite voting place due to poor health or immobility, other voting options, like postal voting, are still available.
"Completed postal votes must be in the mail by Wednesday, October 14 so they reach us in time to be counted.
"Alternatively, people can ask someone, such as a friend, family member or neighbour, to drop off their voting papers at any advance or Election Day voting place by 7pm on Saturday, October 17."
Despite the election looking a bit different this year, rest home voters don't seem too fazed. Age Concern general manager Tanya Smith says they've received no election queries.
"They've been voting for years, so they're pretty savvy," says Tanya.
As is the case throughout New Zealand, the Bay's senior citizens win the award for the biggest and most consistent Election Day turn out.
At the 2017 election, 90.74 per cent of enrolled BOP electorate voters aged over 70 cast their ballot, only trumped by the 91.21 per cent of 65-69-year-old voters.
It's a similar story in the Tauranga electorate, where almost 90 per cent of people aged 60-plus voted.
For 73-year-old Catherine Clarke, who was born and raised in Rotorua and Katikati, missing an election was never an option.
"Growing up, our generation was always reminded of what women had to go through just to have the right to vote, and that New Zealand was the first country to do it.
"As my father always said, if you don't vote, you can't complain."
More on SunLive...