Champs return to Emerson's Whaka100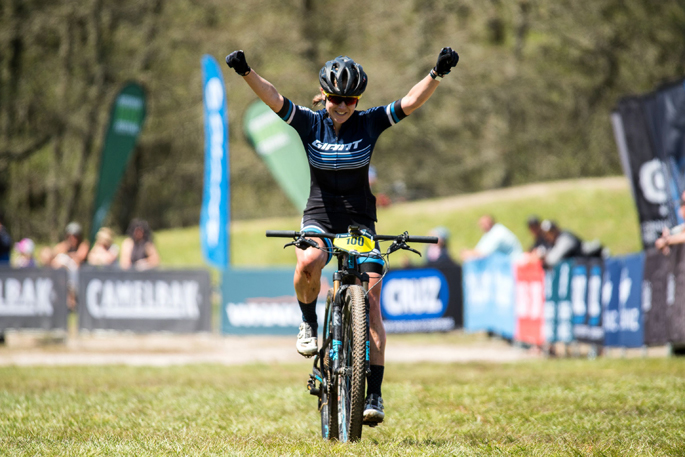 The 14th edition of the Whaka100 in Rotorua is shaping up to be the largest in its history, with entries already sold out for the 100km, 50km and 25km race options.
It is set to take place on October 25.
Two-time champions Josie Wilcox and Tim Rush are returning this year, with potential to take their third wins.
Oamaru's Tim Rush finished the Whaka100 in first place in 2018 and 2019.
Tim will be returning to race the 100km for the third time after Cape Epic was cancelled due to COVID-19 two days before the event was due to start.
Tim says it was "frustrating", but when he heard the Whaka100 was planning to go ahead in October, it gave him the motivation to get back riding and book flights.
"To be honest, I have similar goals to last year. The main one being to ride smart and smooth, save energy where possible, and enjoy the suffering."
He says he was lucky in the sense that the COVID-19 pandemic hasn't changed life too much for him.
"We worked right through and since it's winter, it has been too bloody cold and dark down here before and after work to train outdoors so I have been hibernating on Zwift during the weekdays, and sneaking outdoors on the weekend if it's not too cold."
He says preparing for an event like the Whaka100 is difficult in Oamaru as they don't have as many trails.
"Unfortunately, we don't have the amount of single trails as the Redwoods, but we have a really good Mountain Bike Club in North Otago that has done an amazing job with the tracks available, so I try to ride them along with some of the Alps 2 Ocean Cycle Trail we have."
Tim says when it comes to training, he works with Marc Prutton from PT Coaching Systems.
"He puts down some brutal rides that sometimes I doubt I'll make it home, but we also know I'm getting older and slowing down a bit so has let me have more recovery in between hard days than in previous years."
He says his highlight over the past year would be winning The Pioneer Mountain Bike Stage Race open men's with Michael Vink.
"I don't race much anymore these days but still enjoy a decent club hit out or Zwift race when I get a chance."
Josie Wilcox finished in first place in 2017 and 2018 and is returning for the third time after having to pull out due to an injury last year.
"The Whaka 100 is one of my favourite races and each year I've managed to get a little faster. I think I was 12th overall in 2017, 8th in 2018 so it would be cool to finish top 6 in 2020. I kinda enjoy chasing the boys."
About 94 per cent of participants are travelling from outside of Rotorua, with the event playing its part in assisting the Rotorua economy with a large number of people travelling to the event over labour weekend.
Emerson's Whaka100 Mountain Bike Marathon is set to go ahead in Level 1 or 2 restrictions. More info: https://www.whaka100.co.nz/covid19-guidelines.html
More on SunLive...