Natural burials now an option in Whakatane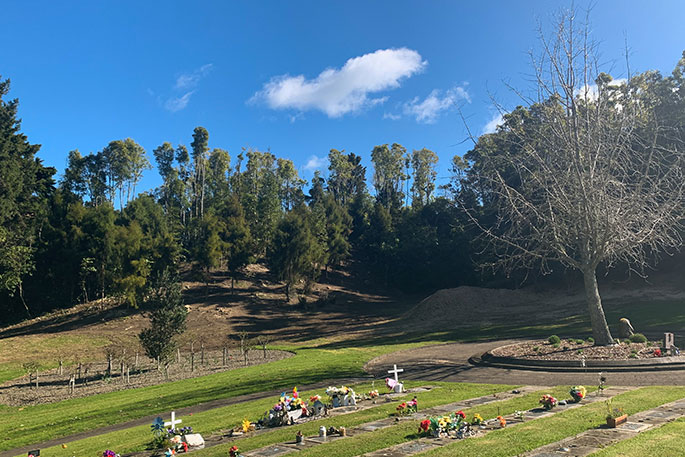 Those wishing to be laid to rest in an environmentally friendly way now have the option of a natural burial.
The Whakatane district bylaws were amended yesterday to allow both natural burials and burials on a Sunday to occur.
Whakatane District Council received 16 submissions on the bylaw, all of which were in favour of the changes.
When buried naturally, a body is placed in a shallow plot, in an environmentally friendly coffin made of soft, untreated wood or cardboard or a shroud.
Compost is placed with the body and a native tree planted on top. Eventually the natural cemetery becomes native bush and a permanent living memorial to those buried there.
Natural burials are considered better for the environment as they aid rapid decomposition and an uptake in nutrient release, whereas traditional post-death disposition practices are considered resource-heavy and can damage the environment through harmful processes such as embalming.
Ruth Gerzon from Eastern Bay Villages and Mark Blackham from Natural Burials New Zealand are both on hand yesterday to answer any questions councillors might have had when making the decision to allow natural burials.
Gerzon told councillors many Eastern Bay Villages members were considering natural burials when their time came and there were huge environmental benefits associated with the practice.
She says natural burial cemeteries are eventually turned into bush and became places of quiet reflection for the community.
In response to feedback from the public, council staff have lowered the fee for a natural burial from the proposed $3485 to $3035 - $100 lower than the average fee charged by other councils in New Zealand.
This cost includes the plot purchase, the internment fee, a tree and compost.
There was some discussion amongst councillors as to whether this charge was too high, however, Mr
Blackham says people are unlikely to be put off by paying more and he believes it's necessary for councils to recover the actual costs of a burial.
He says people would be saving money on a coffin, embalming and a headstone, by choosing a natural burial.
The council also saved money as less maintenance was needed in a natural burial site.
Natural burial plots are more expensive as they require more land than traditional burial sites and compost.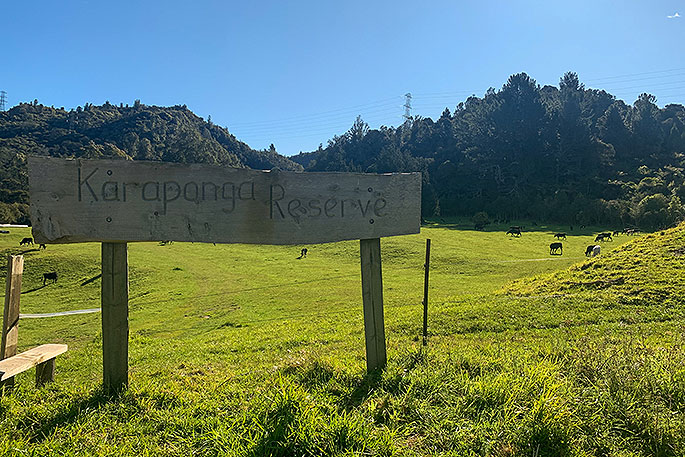 Natural burial advocates believe Karaponga Reserve is a perfect natural burial site, however it is yet to be investigated for suitability by council. CHARLOTTE JONES / LDR
Councillor Gavin Dennis asked if it is necessary for a tree to be planted and whether that was for practical reasons such as decomposition or for memorial reasons.
Blackham says planting a tree was not necessary and if the deceased is placed in an area that was already wooded, the surrounding trees would "do the job".
He says Whangarei District Council had decided to put its natural cemetery inside an already wooded area and although this encouraged people to choose a natural burial because the site was already beautiful, it did cause some issues such as having to cut through tree roots when digging the burial site.
At this stage, the Whakatane council has set aside some land at the Hillcrest Cemetery, which is expected to provide for between 50 and 100 natural burial sites depending on how far up they can go on the hillside.
The Hillcrest Cemetery is an ideal spot as it is tranquil with established totara and rimu.
Many submissions on the bylaw called for council to consider Karaponga Reserve near Braemar Road as a natural burial site.
Council staff says they will investigate other options but did not commit to the Karaponga Reserve.
Councillor Andrew Iles asked why not, as the reserve was "beautiful" and "fit the criteria" for a natural burial plot.
Community services general manager Mike Naude says there are a lot of factors the council had to consider first such as slope, soil type, and the water table before it could commit to any one spot.
He says the reserve is currently classified as reserve reservoir and was leased out by the council for cattle grazing and used for the generation of electricity.
Naude says to change the status of the reserve would take several years and legally public consultation would be required. He also noted that Braemar residents had complained of the damage freedom campers caused at the site and it would be hard to monitor.
While other sites were investigated, he said the Hillcrest site would provide for at least seven years of natural burials. All councillors voted to accept the revised bylaw.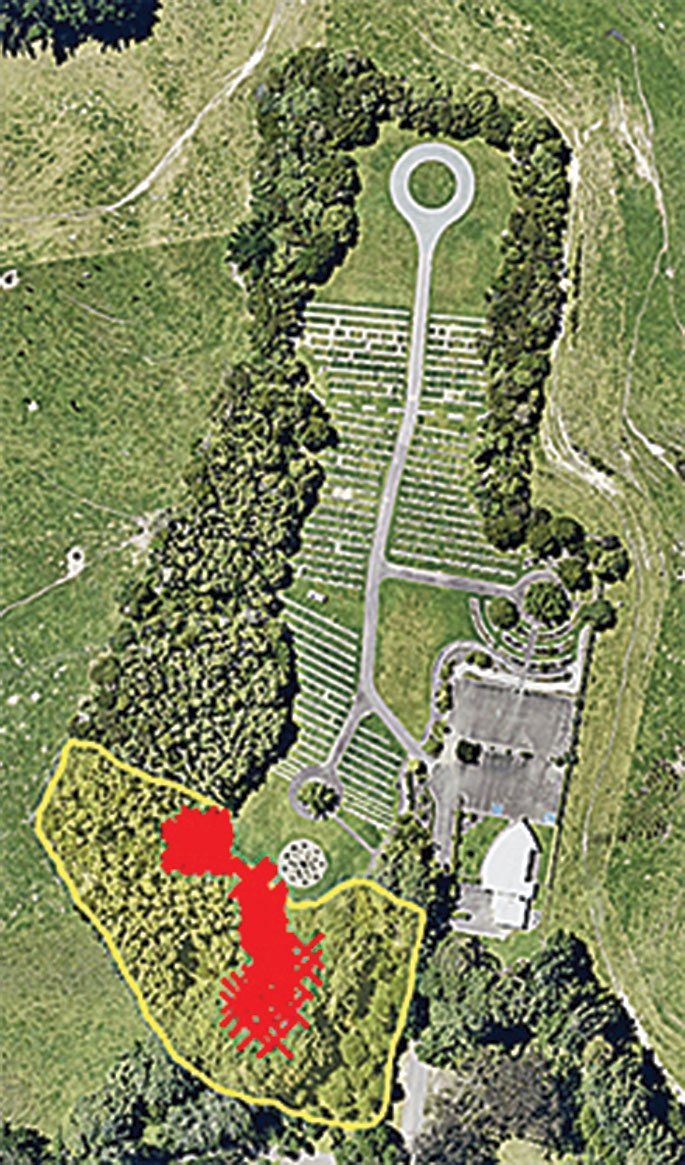 This overhead view of the Hillcrest Cemetery shows an indicative area where natural burials could occur. SUPPLIED
Burials on a Sunday
Burials on a Sunday were proposed by the Wairaka Marae Committee as it believed not to allow them interfered with whanau's tangihanga practices.
Kaumatua Charlie Bluett says in his submission to the council that tangihanga required three days of mourning and that nehu (burial) was carried out on the third day.
He says the marae recently had an occasion where the deceased arrived on a Thursday, which meant the burial should have occurred on Sunday, but could not, due to the old bylaw.
Bluett said this added extra expense to the whanau for an additional day of tangihanga costs and they suffered cultural whakama (shame).
"It is our view that the present bylaw is an example of institutional racism that was enacted in ignorance of the requirements of our cultural practice of tangihanga," he says.
The bylaw was amended to allow burials on a Sunday however these will come with an additional cost.
Natural burials information session
To introduce natural burials to the district, Whakatane District Council will be holding an information session at the Whakatane War Memorial Hall on Monday.
Mark Blackham from Natural Burials New Zealand will be on hand to answer any questions the public may have about the practice.
Blackham was inspired to advocate for natural burials in New Zealand after his daughter, Ceitein, died at birth and he was unable to say goodbye to her in the way he wanted.
At the time, natural burials were unheard of in New Zealand and he was disappointed that he could not bury his newborn amongst trees.
"It just seemed peaceful to me and I resolved then to make it an option," he says.
In 2008, Blackham was successful in advocating for a natural cemetery to be opened in Wellington.
Since then several other councils, including now Whakatane, have moved to allow natural burials in their districts.
Anyone who is interested to hear more about the practice is welcome to attend.
The information session will run from 11am to 12.30pm.

More on SunLive...