Flags fly for Merchant Navy Day in Tauranga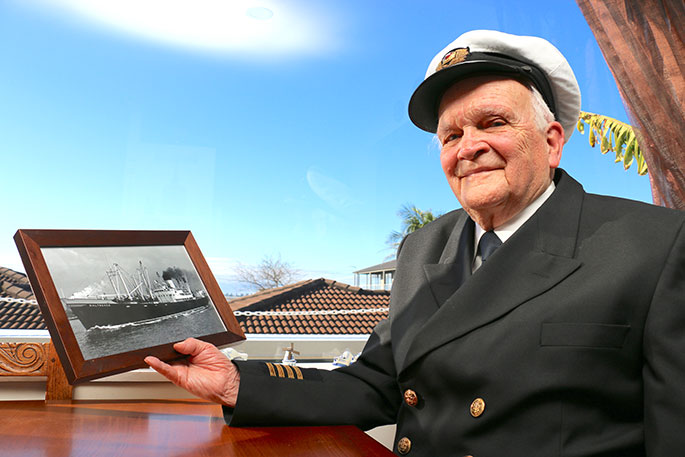 On September 3 1939 the first British merchant ship was sunk, just hours after the Second World War began. September 3 has since become Merchant Navy Day.
Every year Merchant Navy Day commemorates those who served in the Merchant Navy during wartime and today the flags are flying at the Papamoa memorial.
The Tauranga Merchant Navy Day is being held on Sunday, September 6 and this years' service is a private event because of COVID restrictions.
Captain Kenneth Camp says it's a colourful day full of fun and remembrance.
There will be laying of wreaths from the different Merchant Navy associations and the Seaman's Union.
"We also try and remember the seafarers because they're going through a very bad time with COVID-19 at the moment."
A national commemoration is being held today at Pukeahu National War Memorial Park and is being attended by Defence Minister Ron Mark, MP Chris Penk and Ministry for Culture and Heritage deputy chief executive delivery Tamsin Evans.
Representatives from Taranaki Whānui, the Diplomatic Corps, New Zealand Merchant Navy Association, New Zealand Russian Convoy Club, Royal New Zealand Navy and the Royal New Zealand Returned Services Association are also attending.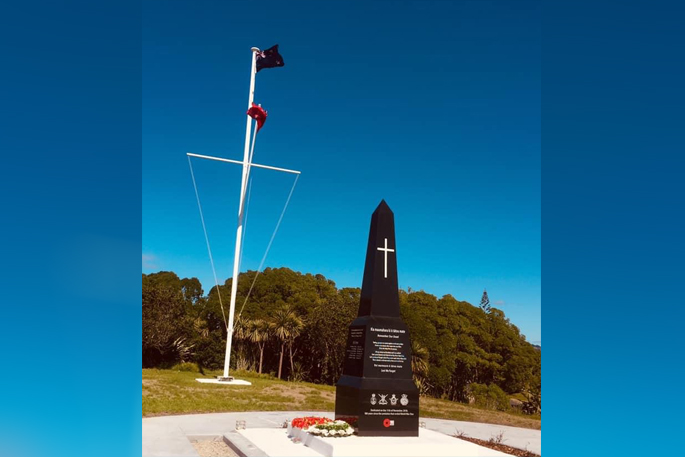 The New Zealand Red Ensign flag flying alongside the New Zealand flag at the Papamoa memorial. Image: Iain Bibby/Supplied.
"This commemoration honours the several thousand New Zealand seafarers who served both in the First and Second World Wars, mostly sailing under the British red ensign," says Tasmin.
"Some 70 New Zealand sailors are known to have lost their lives during the First World War and at least 130 during the Second World War, with a similar number taken prisoner.
"These civilian volunteers sailed the ships delivering troops, military equipment and vital cargoes of food, fuel and raw materials. Many ships were torpedoed or bombed, and survivors sometimes spent days or weeks in lifeboats before being rescued.
"No other group of New Zealand civilians faced such risks during wartime."
Because of restrictions the commemorations are closed to the public.
Merchant Navy was a symbolic title adopted in Britain in the 1920s recognising the contribution of merchant mariners during the First World War.
More on SunLive...