Road names spark debate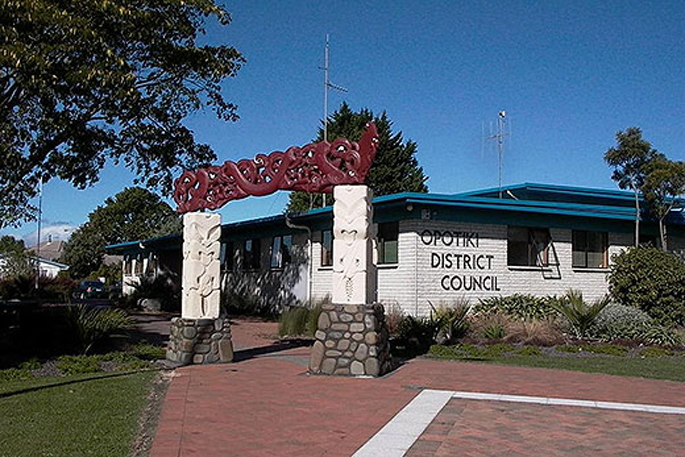 Three previously unnamed roads in the Opotiki district now have identities – but not without some debate as to who is worthy of immortalisation in a road sign.
Opotiki District Council recently conferred names on two roads in Ohiwa and one at Waiotahe.
The applicants for each road had proposed a name that honoured a person of importance to them or symbolic of the area, however, the council deemed only one of those people significant enough to have a road named after them.
According to the council's naming criteria, only a historical or significant person, or someone who has achieved prominence in a chosen field, can have a road named after them.
A Waiotahe man's request to have a road off Waiotahe Valley Road named Huia Pere Drive after his late mother was declined because she was not deemed to be a person of significance to the district.
The man initiated the naming process in late 2015 but with no road naming policy in place at that time, the council put the request on hold.
A request to name a road off Ohiwa Beach Road "Dylan's Rise" after a person who drowned in the Motu River was declined for the same reason.
However, a request to name another road off Ohiwa Beach Road, "Ron Smith Drive" was granted due to the late Ron Smith having been a prominent businessman in Opotiki in the 70s and 80s.
There was some discussion among councillors about what made a person significant enough to have a road named after them, as some councillors said they had never heard of Mr Smith before.
The applicant, who is the grandson of Mr Smith, also suggested Riverview Rise and Ohiwa Ridge Road as alternatives.
Councillor Barry Howe says Mr Smith was "famous back in the day".
"Half of town used to work for that fulla; most families would have had someone working for him.
"Look up Opotiki history, he had a huge impact on this town."
Deputy mayor Shona Browne says Mr Smith owned the largest transport company in the North Island and was like the "Mainfreight of Opotiki".
However, Mayor Lyn Riesterer and councillor Louis Rapihana both say the name is not significant to them.
Rapihana says the name "Dylan's Rise" is more significant to him as the person had drowned in his river.
Riesterer says the road names in the area are "nice" and reflect the beauty of the environment they are in.
"No disrespect to Ron Smith, but that name is chunky, and it will be going in a place that's quite beautiful and it doesn't fit well," she says.
"I really mean no disrespect, the name Lyn Riesterer is also chunky and wouldn't fit. It just doesn't fit; I don't like the aesthetic of it."
Rapihana joked that "Rapihana Drive" would "fit quite well".
When voting to accept the name, Riesterer chose to abstain while Rapihana voted against it.
Alternative names were found for the other two roads.
The applicant wishing to name the road "Huia Pere Drive" after his mother also suggested Pukehau Drive
Pukehau was an old pa that belonged to both Upokorehe and Tuhoe and the road is located where the old track to the pa site used to be.
This suggestion was accepted as it was a way of recording the history of the area.
The applicant who suggested Dylan's Rise to honour a deceased son also suggested Ataahua Rise.
Ataahua is the te reo word for beautiful and the applicant felt this reflected the area well.
Upokorehe kaumatua also supported this name as there is a story of a woman from Upokorehe who was of high status and well known for her beauty.
The woman had an arranged marriage but was deeply in love with another man. Unable to be with the man she loved she drowned herself in a spring within the area.
Upokorehe iwi say the name Ataahua Rise was appropriate not only for the beauty of the area but also in recognition of the story.

More on SunLive...