Jazz Festival organisers upbeat about the future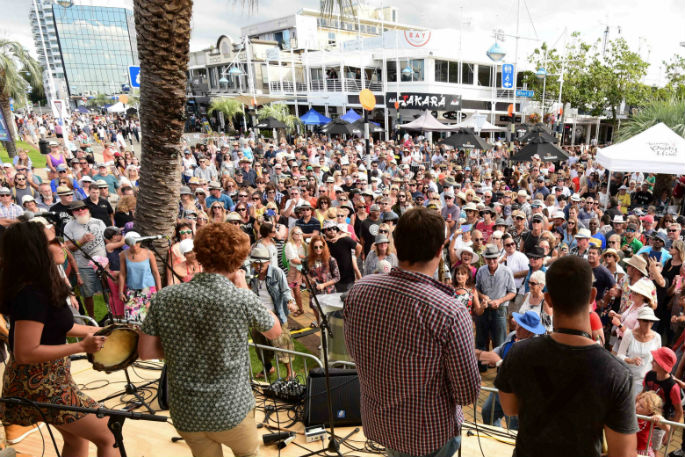 Planning is underway for the 2021 National Jazz Festival.
This year is the first year in the festival's 58 year history that is has not been able to go ahead.
In mid-March, organisers made the decision to cancel the festival amid growing concerns of the COVID-19 pandemic.
Tauranga Jazz Society President Jeff Baker says that proved to be the right decision.
"In my first year as president, we have experienced an unprecedented event (COVID-19) which saw the cancellation of the 2020 National Jazz Festival.
"Fortunately, the Tauranga Jazz Society Committee announced the cancellation of the Festival in mid-March which proved to be the right decision."
The State of National Emergency being declared on March 25 meant all gatherings and public venues were closed due to COVID-19 Alert Levels.
The cancellation of the Festival affected the Tauranga Jazz Society revenue and resulted in a financial loss for the year.
Jeff says the support received from major funders Tauranga City Council and TECT ensured the loss was not significant and has enabled the Society to continue to plan for future events.
"Planning is well under way for the 2021 National Jazz Festival. However, as the recent resurgence and lockdown have shown us, this virus is not going anywhere soon.
"This presents a significant risk to the Society, but our approach remains positive and optimistic especially as the Society has secured a Domestic Events Fund grant."
The Ministry of Business, Innovation and Employment established a Domestic Events Fund in Budget 2020 to get cash flow to the event sector as quickly as possible.
Half of the funding going to events will be passed on as early payments to the critical event supply chain, ensuring support reaches beyond event organisers.
In other positive news, Jeff reports the monthly Jazz Jams held at Mount Social Club have been extremely well supported.
"We had a hiatus during lockdown, but as soon as we were able to start again the audience and musicians came back in droves. The July session was the most successful in the four years we have been running them with a full house and musicians lining up to play.
"We are heartened by the number of young people who continue to come along and are just busting to play in front of an appreciative audience."
Tauranga Jazz Society has continued to support up and coming young players, despite the 2020 National Youth Jazz Competition with 420 registered students being cancelled.
New initiatives such as online video performance appraisals for school bands and the Spirit of Jazz Competition for young jazz composers has encouraged the participation of students.
"All of these things bode well for the future of Jazz in Tauranga," says Jeff.
"We will continue to present jazz to the local community at every opportunity."
More on SunLive...