BOP mates launch start-up to support tourism
Four friends in the Bay of Plenty have launched a start-up service in a bid to help New Zealand's struggling tourism industry.
The service, named 'Good Bugger', is an online platform designed to enable Kiwi tourism businesses to list seasonal domestic offers usually only reserved for the Online Travel Agent model on commission-based arrangements which normally leave the operators out of pocket.
Kiwis looking for deals can access exclusive rates on the site, which also offers customers the option of paying it forward to struggling tourism operators, by choosing how much discount they would like to accept on the deal, or even paying at full retail price, with the cost savings going back to the tourism operators.
Director of Good Bugger Richard Allen says the group of friends wanted to help New Zealand tourism operators in their time of need.
"We realised things were going to be tough regardless of how much government support the industry received, so primarily we wanted to.
"We are really lucky that we have some good friends with some unique skills to be able to build something like this, and we're really
Allen (formerly the Sales and Marketing Manager at Polynesian Spa) and a few other tourism-industry veteran friends, joined a COVID-19 business start-up weekend to test if their solution would impact on the industry in a positive manner. The idea received significant attention, so the team decided to polish it up and get it live.
"Our secondary goal was to provide a platform for consumers to pay it forward to tourism operators by choosing how much discount they would like to accept or even by paying retail or more," says Allen.
"It was about giving Kiwis access to the deals they deserve, but also giving them the option to support the industry if they are keen to do so."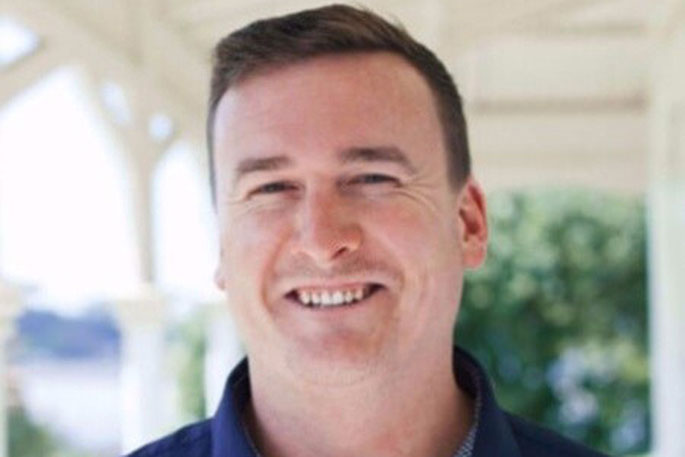 Richard Allen.
The team have since been working with Regional Tourism Offices and Tourism New Zealand to get as many businesses to list products with a small discount for the customer.
With a good amount of the country covered, the aim now is to get as much exposure throughout New Zealand so people can book holidays easily with a discount here or there and pay it forward to those businesses that might strike a chord.
Going forward, Good Bugger hopes to pass on a new type of online model to the Tourism Industry which should allow increased exposure to the domestic market without having to pay commission for leads or sales. Allen says that this is something unheard of to date.
"We have had an amazing response from the industry so far and in a few short weeks we've had over 30 operators jump on board and list products and we are getting more nearly every day," says Allen.
"Operators are excited to see a new type of Online Travel Agent that for starters isn't going to cost them 20 percent of their sales in commission, and secondly many have advised customers often pay more or tip companies providing amazing experiences."
"This is something we expect to see happening more and more after Covid, as Kiwis pay it forward to help an industry that is really on the edge," continues Allen.
Rotorua Canopy Tours general manager Paul Button and major industry advocate, says that the service is an excellent idea that empowers both operators and customers.
"It's great to have a single place for consumers to find seasonal offers whereby the operator doesn't have to pay a commission," says Button. "It's also great to see some Rotorua locals putting on their entrepreneurial hats and putting in place a strategy to help everyone get out of this COVID-19 mess."
Allen is hopeful that the service will take off in the lead up to the warmer summer months as domestic travel is set to increase, especially with the international borders remaining closed for the foreseeable future.
Jason Wright, Owner of Kaitiaki Adventures in Rotorua has joined the service.
"We have on many occasions had clients pay close to double for the experience," says Wright.
"Great idea and we'd be keen to see this take off."
"A couple of Good Buggers have gone above and beyond using good old Kiwi Ingenuity to create something that is designed solely to help New Zealand's number one export earning industry get back on its feet," says Allen.
"Now it's time Kiwis get behind it too."
More on SunLive...