Rain making its way up the country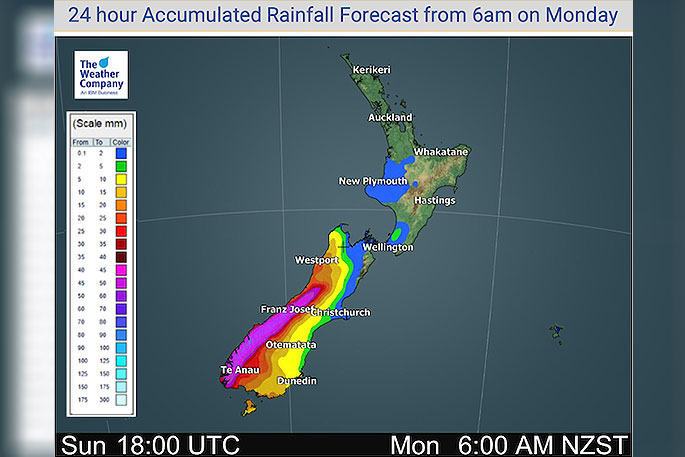 A west to northwesterly airflow builds over New Zealand today, says WeatherWatch.co,nz.
Most places are dry in the North Island but a light shower or drizzle patch is possible about Kapiti from evening then elsewhere in the west north through to Taranaki overnight.
The odd shower is expected for the West Coast of the South Island, with rain moving into Friordland from midday and becoming heavy this evening, with possible thunderstorms then pushing northwards overnight.
Rain moves into Southland this evening then Otago overnight with a south to southwest change.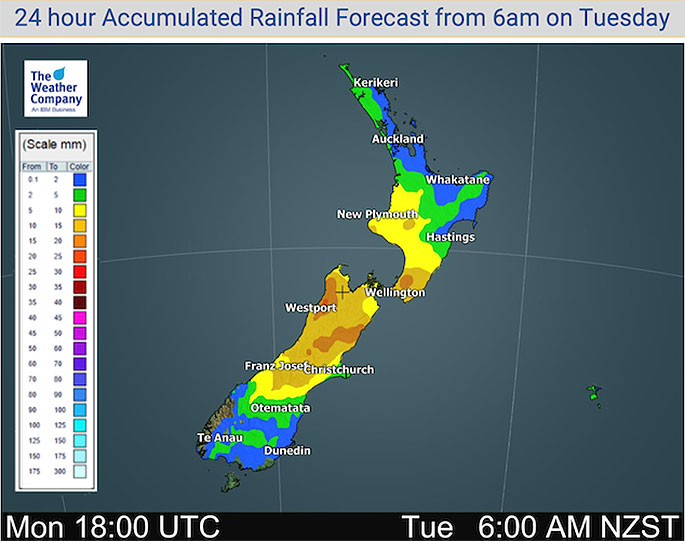 "The odd light shower for the western North Island on Tuesday, turning to rain about the lower North Island in the afternoon then further north in the evening as south to southwest change pushes throughh," says WeatherWatch.co.nz
"Areas of rain for the South Island easing to showers from afternoon then mostly clearing in the evening, a few showers hang about Nelson overnight.
"Mainly dry for most of the South Island on Wednesday. Expect rain or showers for the eastern North Island, mainly dry out west however an isolated shower or two is possible at times especially late afternoon/evening."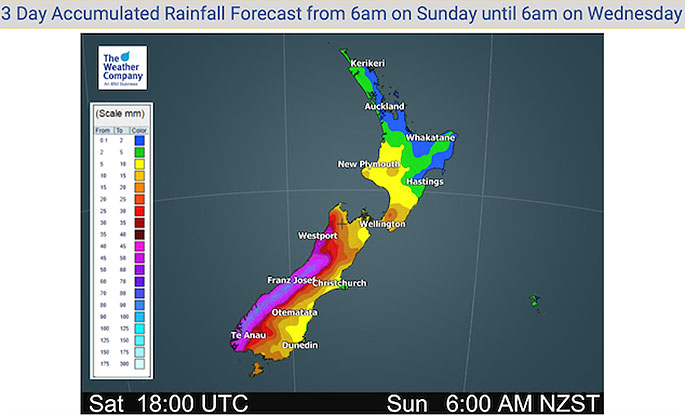 More on SunLive...