Tortoise predicting a hot summer is on the way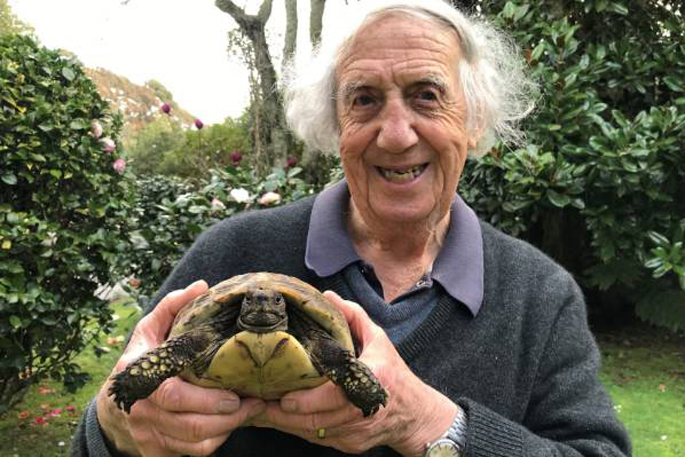 Move over MetService, Rotorua's four-legged, weather predicting tortoise has come out of her shell with a message.
We're in for a hot summer.
That's the prediction of Herman the tortoise, as read by her owner Alf Hoyle.
"Herman has woken from hibernation much earlier than usual, so get the swimming togs, it's going to be a great summer," Alf told Stuff.
"In 60 years she has only emerged on two occasions as early as this, and they were good summers."
Stuff caught up with Alf and Herman, just two days after she awoke from her winter hibernation.
Alf says he knew she was stirring when he found the two bricks used to secure the door of her straw-filled garden-box home had been pushed aside.
"She's a hard case – she pushed her way out."
In the 60 years Alf has owned Herman, she'd never got a forecast wrong, he says.
"It's going to be a hot summer.
"She hasn't been wrong."
Alf says Herman – named before her gender was known – typically awakes around September 3-5, so an August 25 wake up is rare.
He says she would remain in quite a lethargic state for a few days, largely because she has spent the last few months inside her shell.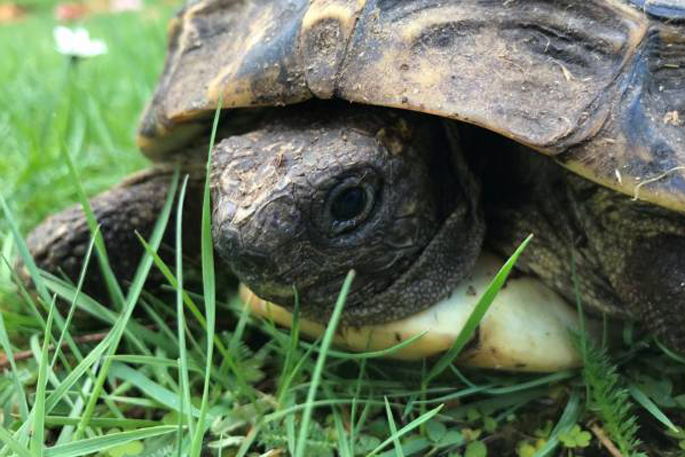 Herman is still getting warmed up after spending the last few months in hibernation. Benn Bathgate/Stuff.
As a reptile, she needs the sun's warmth to perk her up, too.
Alf, at a sprightly 90 years of age, has owned Herman for more than half a century now, though her exact age remains something of a mystery.
He originally imported her from the Welsh Mountain Zoo, where a fire had destroyed their records, though he believes she was between 20 and 30 years old when he got her.
Alf says he believed Herman is around 90 years old now, and he says he has a succession plan in place for her thanks to a keen group of grandchildren and great grandchildren.
More on SunLive...