Covid-19: Two new cases in NZ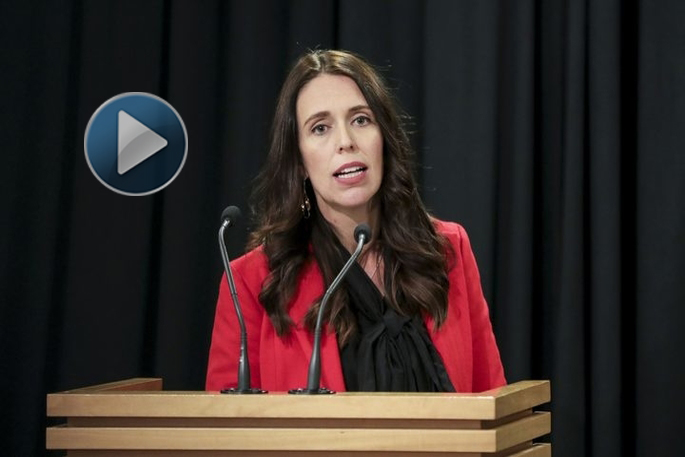 Two new cases of Covid-19 have been reported today, both in the community and both connected to the Auckland cluster. One is connected to FinanceNow, and the other is someone who picked up the virus from a person in Tokoroa.
Health Minister Chris Hipkins confirmed today that Auckland will move to alert level 2 from tomorrow.
At today's briefing, at which it was revealed there were two new cases in the country today, Jacinda Ardern said the government would step up levels again "if we need to".
But she said the system to combat Covid-19 was working well.
"It is designed to keep us on track with our elimination strategy at level 2 in the scenario we now have, but it will only work if poeple follow the guidance, understand it is easy to become complacent.
"For Auckland you are at a form of level 2 that I am going to call level 2.5."
This meant social gatherings were limited to ten, and there was a limit of 50 people for authorised funerals and tangihanga.
"Much of this cluster has steemed from social gatherings, if we want to stop this spread we have to stop socialising for a time."
Prime Minister Jacinda Ardern is speaking at today's daily briefing. Watch live stream:
Masks will be mandatory on all public transport for anyone 12 years and over during level 2 restrictions.
Ardern said this was because buses were one of the few places where people were in close proximity with people they did not know for a sustained period of time.
She said the government would not rule out mandating their use in the future if people refused to use them.
"Here we are relying on common sense and care to make this work when it comes to Aucklanders who are travelling."
"The last thing we want is for Auckalnders to spread the virus across the country."
Earlier today, Covid-19 data modelling expert Shaun Hendy said moving to alert level 2 made him nervous when cases were still being uncovered with no link to the Auckland outbreak.
"Given just we've got these cases that we haven't picked by contact tracing, these are people that have been picked up via [community testing], that's certainly something the government should be considering - an extension to level 3."
Prof Hendy said easing the travel restrictions means people could spread the infection to other parts of the country.
He said the virus can be contained at alert level 2 but it will require vigilance.
People will need to keep strict hygiene standards and maintain physical distancing, wear masks and use the government's Covid-19 tracer app.
Epidemiologist Professor Michael Baker said the move to alert level 2 could see a growth in the case rate.
"It does suggest if we reduce the controls starting tomorrow that that transmission will not go away and it may actually drift up, or track up, over the next few weeks.
Prof Baker said requiring masks use in all indoor environments is one of the few ways left to keep a lid on the spread.
The government said last week that Auckland would join the rest of the country at alert level 2 at 11.59pm.
There has been a steady stream of new cases since then - with 13 reported yesterday, including 11 in the community - but Hipkins confirmed to RNZ this morning that the alert level will change at midnight.
Police will be distributing thousands of masks as people ease into the new Alert Level Two restrictions from tomorrow.
Wearing a mask will be mandatory on public transport, including buses, trains and ferries at levels two and above.
Assistant Commissioner Richard Chambers said officers will be at transport hubs and other areas where there is a high volume of pedestrians, to remind people of the new restrictions and mask requirement.
Chambers said while Auckland will no longer be at Alert Level Three, there are still restrictions on gathering numbers and physical distancing.
More on SunLive...