Knitting fever spreads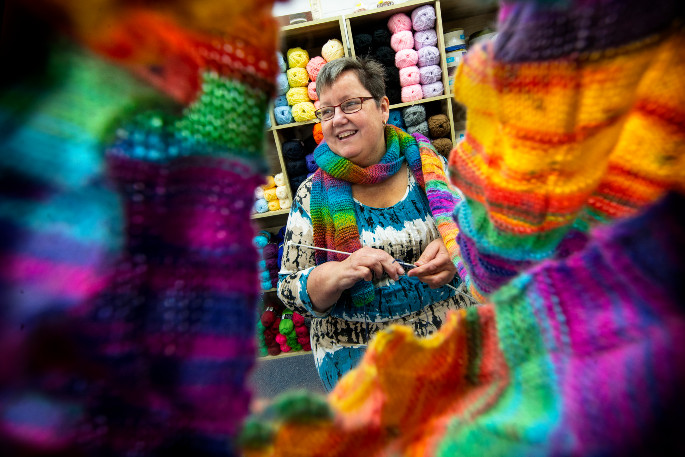 Knitting is making a comeback however the resurgence isn't just due to people finding time on their hands like they did during the nationwide lockdown.
"They want to make their own clothing rather than buy ready-made," says Robyn Parker of Robyn's Cottage in Chadwick Rd, Greerton.
"People are asking us what the country of origin is for our wool."
Robyn says four to five people walk into Robyn's Cottage every day wanting to take up knitting, many for the first time.
Robyn and husband Rex have done a great deal of research to find out exactly where their wool is grown, spun and manufactured prior to its arrival into their shop as a coloured ball ready to be knitted or crocheted.
They've also enjoyed the new world of having an ecommerce website which was launched after the lockdown.
"People pre-shop on the website before they come in so they know exactly what they want, asking for exact wool brand, colour and number. I think they've re-educated themselves so as to spend less time out in public."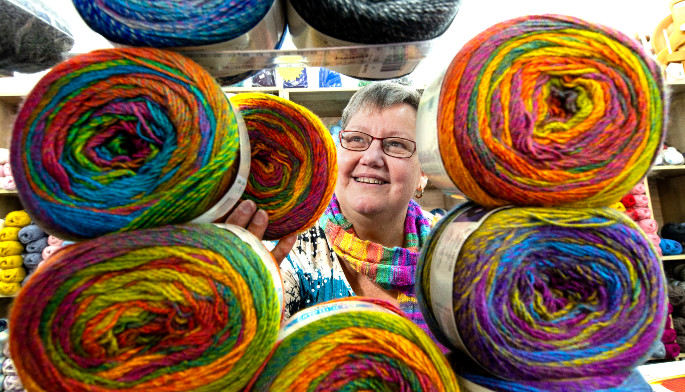 Robyn runs a free social knitting group from 6.30pm – 8.30pm on Wednesday evenings, encouraging new knitters and people who have problems with knitting to come along. At Level 2, participants spread out around the shop knitting at a safe distance from each other.
The couple have been working seven days a week, 14 hours a day just to keep up. Robyn has also been sewing hundreds of face masks for individuals and businesses since the shop came out of lockdown, experiencing an increase in demand after the country returned to Alert Level 2.
"I think everyone needs at least one mask in their emergency kit."
The masks have three layers, with cotton on the outside two layers and a flannelette piece in the middle which has the weave going in the opposite direction from the outer layers.
"For those that want to make a mask at home the Middlemore Foundation in Auckland has a pattern on their website. Our mask is just like theirs and easy to make."
"Some of the fabric we use isn't out in the shop, so hasn't been touched. If people don't want to buy a mask, we encourage them to make their own."

More on SunLive...