LIVE: 12 new cases of Covid-19 today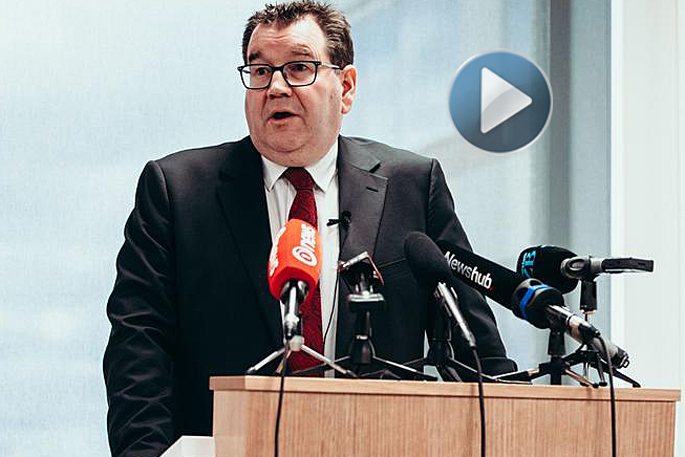 UPDATED: There are 12 new cases of covid-19 in New Zealand today.
Seven of the cases are imported and were identified in day three testing.
The other five cases are linked to the Auckland community cluster, four of those cases are from one household linked to Mount Roskill sub cluster. The other is linked to a known case from the Auckland cluster.
The Seven imported cases were on the same Air India flight on August 23 and have been transferred to the Jet Park quarantine facility.
Caroline says it is highly likely they were undetected before they got on the flight.
Robertson says at this stage it is unknown which country each of the seven people on the flight came from but they are entitled to be in New Zealand.
"The cases were caught at the border and have been transferred to quarantine. The system is working exactly as we expected it to work."
There have been 2475 close contacts of the Auckland cluster identified with 2433 contacted, they are self-isolating and the tracing team is working to contact the others, says Caroline.
There are 161 people linked to the community cluster that have been transferred to the quarantine facility with 88 of those people testing positive, the rest are household contacts, she says.
There are 11 people in hospital with Covid-19 with three of those people in intensive care.
Since yesterday seven people have recovered from Covid-19 so there are 130 active cases of the virus.
The total number of confirmed cases is 1363.
Yesterday laboratories processed 11,010 tests which brings the total number of tests carried out to date to 730,330.
Caroline says widespread testing is a critical part of the elimination strategy and community testing sites are open around the country this weekend, with pop-up testing sites continuing to move across Auckland.
She says if the numbers of testing at the moment can be maintained, she is confident that reaching the target of 70,000 test over the next week is possible.
Robertson says Auckland is two and half days away from moving to level 2 and he thanks people for their efforts and reminds them that the city is still in level 3 so people need to continue following the rules.
"As a result of your actions, New Zealand remains in a comparatively positive position to other countries who have experienced second-wave outbreaks, with a small number of daily cases, no additional cases and no spread of the virus beyond the cluster, so thank you.
"We are nearly there, but the job is not quite done."
He asked Aucklanders to get a test if they have flu or cold-like symptoms this weekend, or were connected to the Auckland cluster in any way.
Robertson says there will continue to be cases, so Aucklanders needed to behave so they did not spread the virus.
That's why gatherings like church and birthdays will still be limited to 10 and funerals or tangihangas to 50, he says.
EARLIER: The Minister of Finance Grant Robertson and Director of Public Health Dr Caroline McElnay will provide an update on Covid-19 at 1pm today.
Yesterday there were seven new cases of Covid-19 in New Zealand.
One is an imported case in managed isolation and the other six cases are linked to the Auckland community cluster.
The case at the border is a woman in her 20s who arrived in New Zealand from Turkey via London and Hong Kong. She tested positive around day three in managed isolation and is in quarantine at the Sudima in Christchurch, says Caroline.
Of the six cases one is linked to the cluster through a workplace and the other five are household contacts of previously reported cases, she says.
There are 159 people linked to the Auckland cluster that have been moved to the quarantine facility including 85 people who have tested positive for Covid-19.
By Wednesday morning the contact tracing team had identified 2,455 close contacts of cases, of which 2,404 have been contacted and are self-isolating, and we are in the process of contacting the rest, says Caroline.
There are 10 people in hospital with the virus, two are in Auckland City, three at North Shore Hospital, four in Middlemore and one in Waikato Hospital.
Two people are in intensive care, one in Middlemore and one in the North Shore.
Fifteen people have now recovered from Covid-19 so the total number of active cases in New Zealand is 126 with 11 of these cases imported.
The total number of confirmed cases of Covid-19 is now 1,351.
On Tuesday laboratories processed 9,257 tests for Covid-19, which brings the total number of tests completed to date to 719,320.
There are now eight positive cases associated with the Mount Roskill Evangelical Fellowship church.
Caroline is encouraging anybody who was at the services held at the church on Stoddard Road on August 8, 9 and 11 and a wedding on August 7 to isolate and seek a test.
All of the eight cases have links to each other and attended common events, she says.
More on SunLive...