Abandoned dog the 'worst case of mange' SPCA seen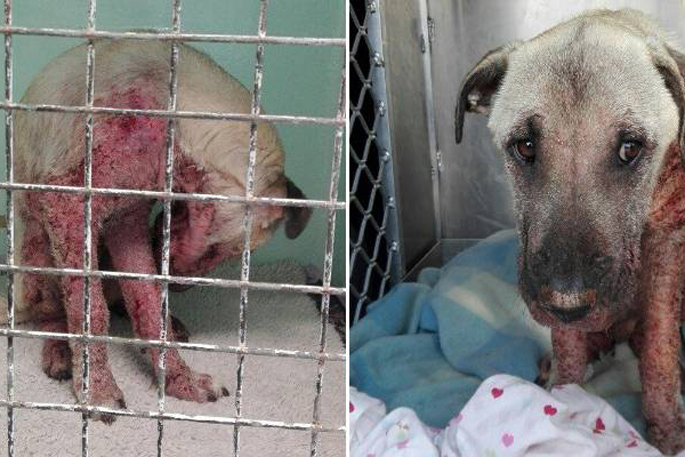 When Samson the dog was found cowering in a salt marsh, covered in mange, vets didn't think he'd make it.
He was "red raw", say staff at the SPCA Tauranga Centre, with his skin "bleeding from every inch of his body".
Mange is a parasitic condition caused by mites, which burrow into or live on the skin and cause irritation.
In Samson's case, the mange was so bad that SPCA inspectors had to carry him with a blanket with a sheet underneath because the blanket was sticking to his bleeding wounds.
It was the worst case of mange staff at the SPCA Tauranga Centre had ever seen.
Samson was hiding in a bush away from nearby walkers and joggers when he was found by a member of the public, who took him to the SPCA.
He was put on medication and pain relief straight away and after continuous medicated baths, staff could see his skin recovering and his hair slowly starting to grow back.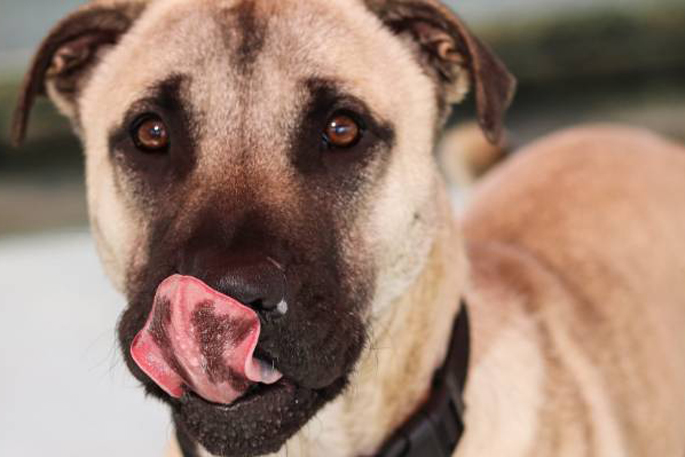 Samson has made an amazing recovery and is ready for adoption. Supplied image.
Now that he has recovered, he is looking for a family to take him home and adopt him.
SPCA staff say he has the "sweetest soul" and loves human attention.
"He is so gentle and loving, and will cuddle up to you whenever he can."
Samson is one of close to 100 dogs that come to the SPCA every week needing help.
Today is International Dog Day.
More on SunLive...