BOP athlete, Emma staying focused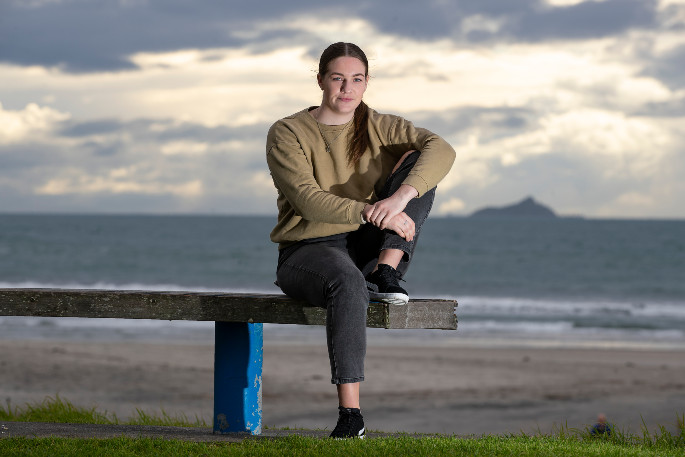 Despite overseas opportunities overseas to compete at world kick boxing competitions being scuppered by the global pandemic, New Zealand Muay Thai kick boxer Emma Diprose is staying focused on her training.
She won the Thai Boxing Association of New Zealand North Island junior welterweight titles when she was 17.
After winning the New Zealand Junior Muay Thai title, Emma, then age 18, was invited to be part of the 2019 New Zealand team competing in the International Thailand Martial Arts Games and Festival in March 2019.
She defeated her Kazakh opponent to win a K1 gold medal in the 67kg class.
She was also awarded a BayTrust Scholarship in 2019. The scholarships support Bay of Plenty sporting talent to achieve on the international stage.
Following the Thailand bout, in July 2019, she won the 67kg World Kick Boxing New Zealand Glory title, going up against Miri Callaghan from Gisborne at the Iron Shin Thai Boxing event in Tauranga.
After losing a fight in October, she started at the Red Dragon Thai Boxing Gym in Papamoa, also beginning training at the Adams Centre in November.
"But then I got an injury, so that pushed me back a bit," says Emma.
A bulging disc was interfering with her nerves.
"But they've helped me over there at the gym, they have physios and medical people."
The 175cm tall athlete was planning to compete in the world title event this October, but the global pandemic has put a halt to that being able to happen.
"This was the WK World Champions which were due to be held in England."
"Because of COVID, I'm not sure if they're doing international flights anymore, but, then because of injury I'm going back to a foundation and starting again to build back up, probably like most athletes who have had to restart."
Emma grew up in Te Puke and is working at Enchanted at Mount Maunganui while continuing with training.
"Because of my injury, we're hoping maybe I'll start again next year and build it back up and strengthen it."
Emma's long-term goal is to go after the NZ titles and then head on to the international competitions. She appreciates the opportunity and facilities provided locally at the Adams Centre.
"It's really good being around other national athletes. They're all Olympians or top in their sport, from judo, rock climbing, swimming, rowing cricket - everyone who is at the top of their game."
More on SunLive...