Travel cuts wait times for BOP residents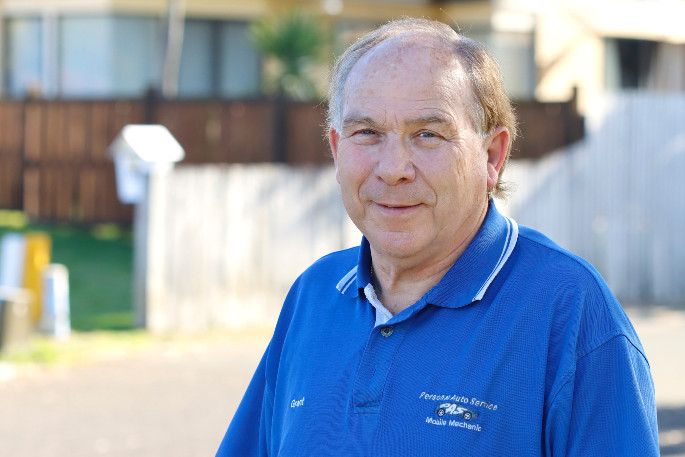 Hundreds of Western Bay of Plenty residents are being sent to Whakatane Hospital for treatment.
Figures from the Bay of Plenty District Health Board released under the Official Information Act show that 457 Tauranga residents were referred to Whakatane Hospital between June 2019 and June 2020.
BOPDHB senior advisor of governance and quality Debbie Brown says this is due to the massive demand for hospital services in Tauranga.
"Due to high demand for hospital services and a finite capacity to see and treat patients in Tauranga Hospital, patients are offered the opportunity to attend appointments at Whakatane Hospital."
But Papamoa resident Grant Webber, who was referred to Whakatane Hospital for hip replacement surgery in 2018, says he initially wasn't given a choice.
"I just got a letter by mail saying that my preliminary appointment was in Whakatane."
During the appointment, he was told that the wait for surgery at Tauranga Hospital would take two years and only six weeks at Whakatane Hospital.
He opted for the six-week wait.
However, due to surgery complications, Grant was then sent back to Whakatane about ten times over the next year for follow-up appointments.
"The commute is an inconvenience because it cost me a day at work. And it's one hour of driving each way – so you have quite high petrol costs. It can be quite an expensive exercise."
Grant says he wasn't provided with any compensation for travel or offered any support during this time.
"Nobody asked if I could go to Whakatane Hospital – the letter just turned up. The travel was a pain, but it meant I got the operation done quickly."
Patients with a community services card who meet the National Travel Assistance criteria are able to access support for travel, says Debbie.
She says there is no shuttle bus for patients to use, but travel arrangements can be made outside the NTA on a case by case basis.
Papamoa resident David Wilson says his wife was referred to Whakatane Hospital three times for CT scans in 2018.
She received a letter in the mail saying her scan would take place in Whakatane Hospital, he says.
"Nobody ever rang up and asked how we were going to get there – we were just told to report to that hospital."
He was forced to take time off work as his wife was unable to drive herself.
"Not only does it cost me the effort, but it cost me about four hours of my time."
David says at the time, the pair weren't eligible for a community services card.
Fifth Avenue Family Practice general practitioner Dr Luke Bradford says it can be "frustrating and difficult" for Tauranga patients commuting to Whakatane Hospital.
"But it does mean they can get their procedure done quicker – Whakatane Hospital has the capacity.
"If we didn't send patients to Whakatane then the waiting list in Tauranga will just be longer."
If the commute is a real difficulty for someone they should discuss it with their GP as they can look to have it changed to Tauranga, he says.
When asked what the procedure is for deciding if patients will be referred to Whakatane Hospital, Debbie says for most elective services all referrals received from Te Puke East are directed there.
For the Orthopaedic and General Surgery departments, the domicile boundary is from Papamoa East.
This is due to the "very high demand" for these services, she says.
When Grant received his hip surgery, he spent about three nights at Whakatane Hospital. His wife travelled from Papamoa to the hospital each day to visit, he says.
Requests for accommodation support from Tauranga-based families of Tauranga domiciled patients received treatment at Whakatane Hospital are considered on a case by case basis, says Debbie.
More on SunLive...