Caitriona Fallon to perform at Entertainers Club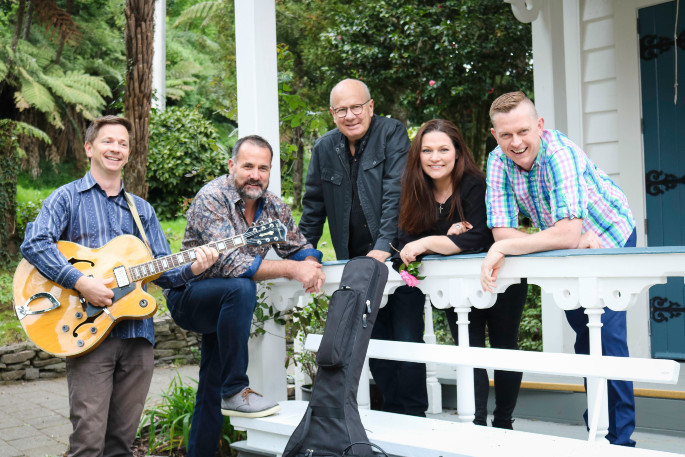 A memorable concert coming up in September at the Entertainers Club will feature Caitriona Fallon and her outstanding band.
Caitriona is known in Tauranga for her performances in Tarnished Frocks and Divas, The National Jazz Festival, BOP Garden and Art Festival, Totara Street, Tauranga Pride, Gincredible and A Night Before Christmas.
The fabulous five-piece band comprising of Leon Gray on piano, Aaron Wright on guitar, Wayne Melville on bass, and Marc Anderson on drums and Caitriona on vocals is looking forward to their return performance at The Entertainer's Club.
Originally from Ireland, Caitriona aka Cookie began her singing career in 'Riverdance' performing lead vocals on the Riverdance World Tour.
A singer-songwriter, she toured music venues and theatres around Ireland with her band Cookie and The Vaudevilles, performing at the renowned Cork Guinness Jazz Festival and Cheltenham Jazz festival in the UK.
The September show will feature some original tunes and of course the brief nod to Cookie's Irish heritage, as well as favourites from artists such as George Harrison, Tom Waits, Eva Cassidy and Elton John.
The mood will move from quiet, pin drop moments with just voice and piano, to tasty guitar and lush bass solos to full band, foot tapping, head nodding energy!
Caitriona Fallon and her band will be performing at 5pm on Sunday September 13 at The Entertainers Club. Tickets are available at Tauranga Citz Club or door sales from 4.30pm on the day.
More on SunLive...