World premiere amongst delayed events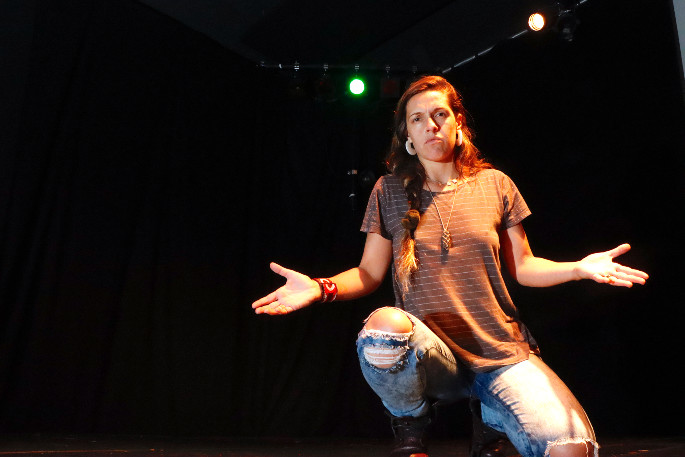 The move back to COVID-19 alert Level 2 is disrupting Tauranga's entertainment calendar and frustrating local venue managers who are having to postpone or cancel events, including a world premiere.
Tauranga Musical Theatre's production of 'The Blues Brothers: First Contact' was first scheduled for April this year but was moved to August 14 as a result of the first lockdown.
However the return to Level 2 restrictions for most of New Zealand last week has seen opening night postponed yet again, this time to Friday, August 28.
When the show finally does open, it will be the world premiere of the musical - an original piece, written by Tauranga's Liam Hagan and Gordon Gray-Lockhart.
Tauranga Musical Theatre spokesman Jeremy Sparrow says the COVID-19 related postponements have caused massive disruption for the show's cast and crew who have put so much effort into preparing for it.
The latest postponement came just 48 hours before the curtain was due to go up and the delay was "gutting".
"The reality is the show's ready to go", says Jeremy. "All we need is the audience."
A spokesman for another Tauranga venue echoes the same frustration.
Totara Street director Ross Shilling says having just got up and running after the first lockdown, his business has had to close again for another three weeks.
"We can't open under Level 2," says Ross.
The result is Totara Street gigs and functions right up to and including the weekend of August 28 and 29 have been affected.
Essentially some have been postponed, but the issue is we don't have anywhere to move them, says Ross.
"Some of our acts are in the middle of tours. They only have limited alternative dates they can move to, and we only have certain dates that we have available.
"If events and acts can't be re-scheduled, they're gone. This is the thing the government doesn't get," says Ross. "They seem to think it's not a big deal and that we can catch up later on.
"We can't just put a few more people on the staff and go and do the job again. The job's gone for us."
Among the gigs affected at Totara Street as a result of the new lockdown have been a fundraiser for Lifeline involving 12 bands over 13 hours; a sold-out dance show; several private functions; and a number of other visiting music acts.
Promoters need certainty and the problem is ticket sales have stopped because with the COVID-19 restrictions nobody knows if it's going to go ahead or not, says Ross.
"The impact on us has been huge. Essentially we've just lost three weeks' turnover but we still have costs to cover like insurance and rent on a commercial building.
"It's an expensive beast to keep afloat, and it has to be operating."
Despite the difficulties his and other entertainment businesses are once again facing, Ross does still manage some humour.
"Staff can still occupy the building," says Ross. "We're not locked out so we can vacuum all we want; it's just that that's not going to make us any money."
More on SunLive...