Silver Scroll 2020: Top five finalists announced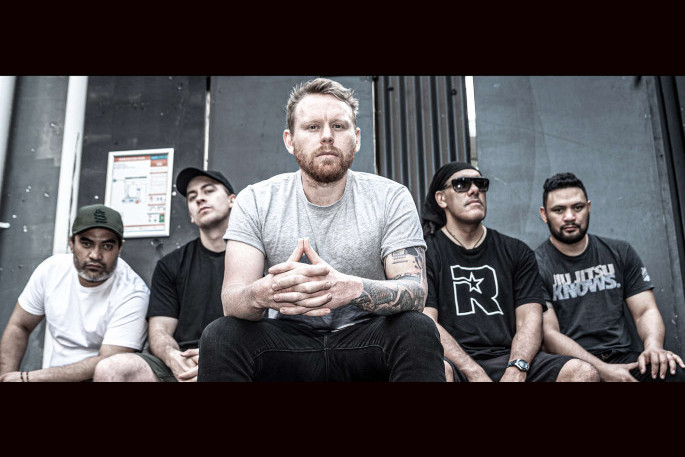 Songs by L.A.B., Reb Fountain, Nadia Reid, Benee, and Troy Kingi have been chosen as the top five contenders for the 2020 Silver Scroll songwriting award.
The APRA Silver Scroll Award will be presented at the Auckland Town Hall on Wednesday October 14.
The five finalists for the 2020 APRA Silver Scroll Award, which recognises excellence in songwriting, are:
• Reb Fountain - 'Don't You Know Who I Am', written by Reb Fountain
• Nadia Reid - 'Get The Devil Out', written by Nadia Reid
• BENEE - 'Glitter', written by Stella Bennett, Joshua Fountain and Djesian Suskov
• L.A.B. - 'In The Air', written by Ara Adams-Tamatea, Brad Kora, Stu Kora, Joel Shadbolt, and Miharo Gregory
• Troy Kingi - 'Mighty Invader', written by Troy Kingi
Four other awards which will also be presented on the night are APRA Maioha Award, celebrating exceptional waiata featuring te reo; SOUNZ Contemporary Award, celebrating excellence in contemporary composition; APRA Best Original Music in a Feature Film Award; and APRA Best Original Music in a Series Award.
The top five were voted on by members of APRA (the Australasian Performing Rights Association), which represents songwriters in New Zealand. They chose from a long list of 20 songs, which was compiled from more than 200 entries by a judging panel of ten songwriters.
About the top five:

L.A.B. - 'In the Air'

In March L.A.B became the first local independent act to have a song hit #1 in NZ since 2012, spending three weeks at the top. A laid-back reggae and blues groove, 'In The Air' showcases L.A.B's talent for a catchy melody.
Combining vocalist Joel Shadbolt's crooner skills with guest vocalist Lisa Tomlins, the song is both a slow-burning nostalgic love song, and an old school dance floor spinner.
It owes its success to the tight instrumental interplay between Brad Kora (drums), Stu Kora (guitar, keys), Ara Adams-Tamatea (bass), and Miharo Gregory (keys).
Reb Fountain - 'Don't You Know Who I Am'
Reb's been in the Aotearoa music scene for many years, but the release of her third, self-titled album earlier this year has seen her sultry voice and alt-folk sensibilities reach a whole new audience.
'Don't You Know Who I Am' is an intimate, but bold ballad, that explores identity, and calls on the listener to "dig deep, wake up, open your eyes and beat your own drum," Reb says.
Nadia Reid - 'Get The Devil Out'
Nadia was in the Scrolls the top five in 2017 for her song 'Richard'. This year it's for 'Get The Devil Out' from her third album Out Of My Province. The song is about reconciling past and present selves – "making friends with who I used to be", as Nadia sings.
Benee - 'Glitter'
It was only last year that Stella Bennett (Benee) along with co-writers Djeisan Suskov and Josh Fountain, took out a top five spot with their track 'Soaked'. This year it's 'Glitter' from Benee's 2019 EP Fire on Marzz, which saw huge international success.
'Glitter' is an easy-going pop-ode to the people you still want to party with after everyone else has left. The song pairs Benee's mischievous and husky voice with the sunny, confident sound of Josh and Djeisan's production to create a mellow post-party vibe.

Troy Kingi - 'Mighty Invader'
In 2018, Troy Kingi was a finalist for his song 'Aztechknowledgey', and this year he's back with 'Mighty Invader', from his 2019 reggae album Holy Colony Burning Acres.
The song explores the painful legacy of colonisation, providing a visceral picture of Captain Cook's arrival in the Pacific, and the oppression of indigenous people that followed.
Marika Hodgson's wonderfully melodic bass lines, and rousing horns from Guy Harrison are woven into Troy's smooth vocals.
The awards are proudly supported by NZ On Air.

More on SunLive...